As it happened: Friday May 26
Catch up with all the latest updates from a packed Friday at Roland-Garros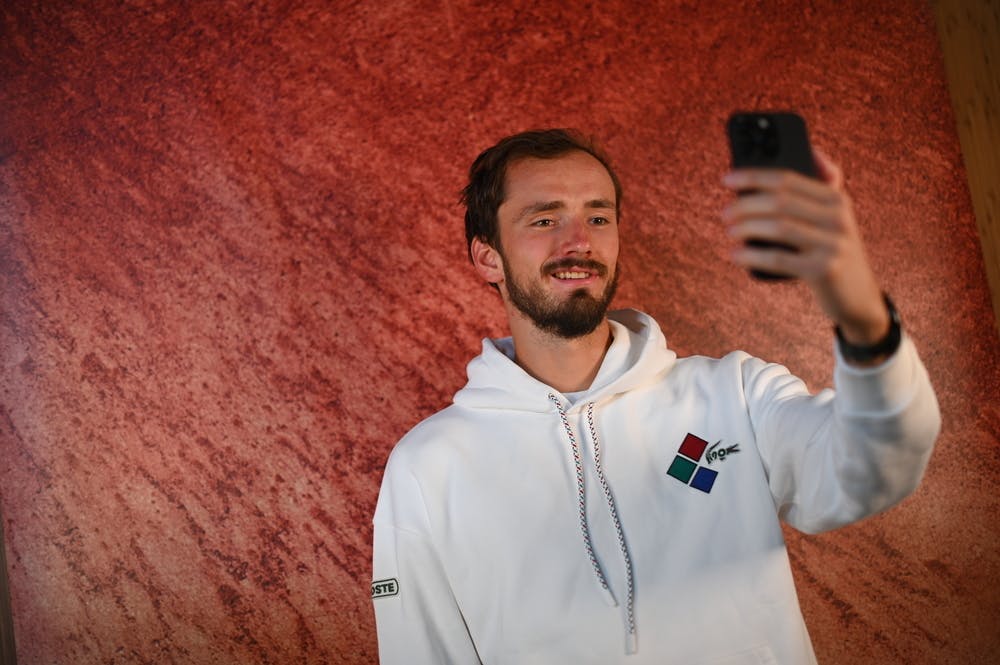 © Corinne Dubreuil/FFT
7:15pm Qualifiers placed in main draw
All the qualifiers and lucky losers have been placed in the main draw ahead of Sunday's tournament kick-off.
Top seed Carlos Alcaraz will take on Italian qualifier Flavio Cobolli, while No.2 seed Daniil Medvedev will face Brazilian qualifier Thiago Seyboth Wild.
Former Roland-Garros junior champion Dominic Stricker will make his Grand Slam debut (against Tommy Paul) as one of the three lucky losers to land spots in the main draw, alongside Jurij Rodionov and Facundo Diaz Acosta.
A bizarre twist of fate has drawn Rodionov to open against French qualifier Lucas Pouille, the man who beat him in the final round of qualifying yesterday. They will square off in back-to-back matches at the same tournament!
'Still feels amazing'
Daniil Medvedev is still buzzing from landing the first clay-court title of his career at the Masters 1000 in Rome last week.
Owner of 20 career trophies, this was the world No.2's first on the red dirt - a surface he openly dislikes and never had much success on.
He says it "still feels amazing" scooping that title in Rome. Does he feel he can win Roland-Garros?
"I don't know," he said with a smile during his press conference today. "Because I also don't want to put too much pressure on myself, in a way."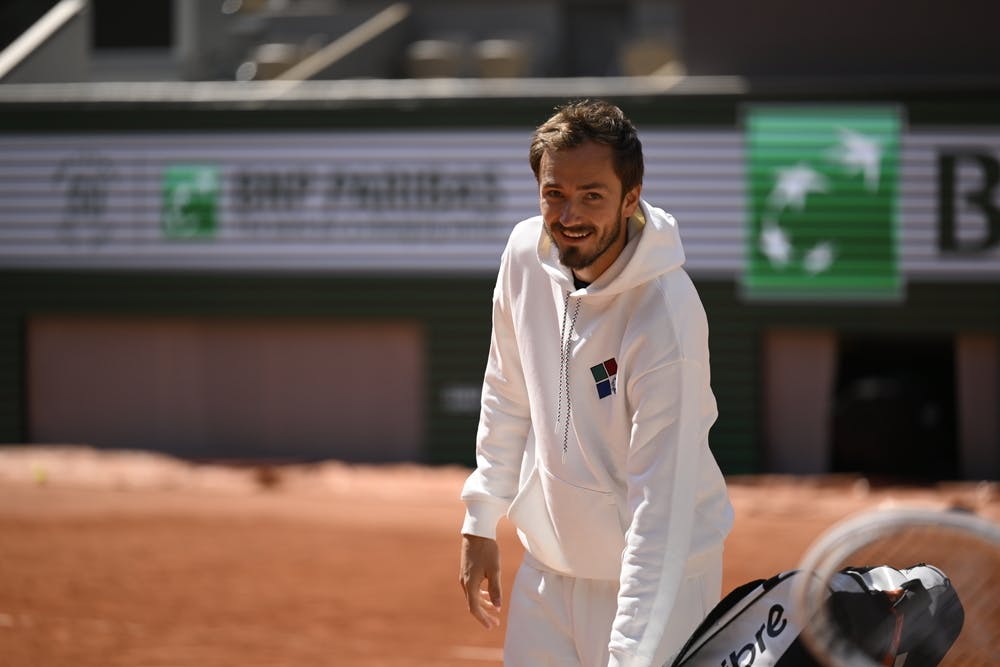 ©Julien Crosnier / FFT
Rublev sits down with rolandgarros.com
Any Andrey Rublev fans out there? The world No.7 sat down with us for an interview this morning to discuss his confidence level entering Roland-Garros, how he's learned to "let things go" and how his coach Fernando Vicente has helped him come out of his shell and show his true personality to the public.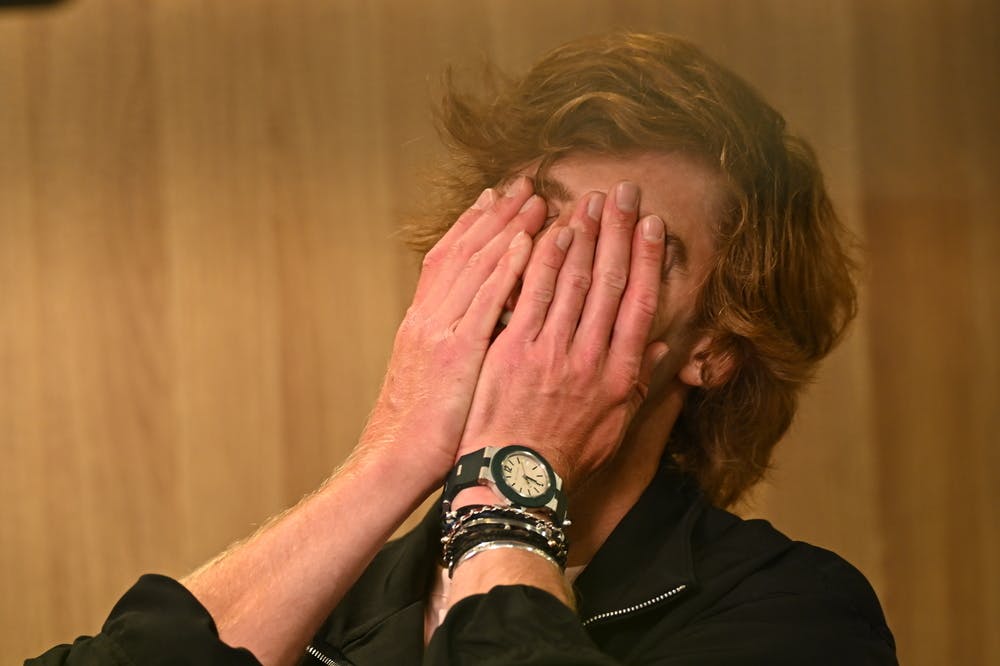 ©Corinne Dubreuil / FFT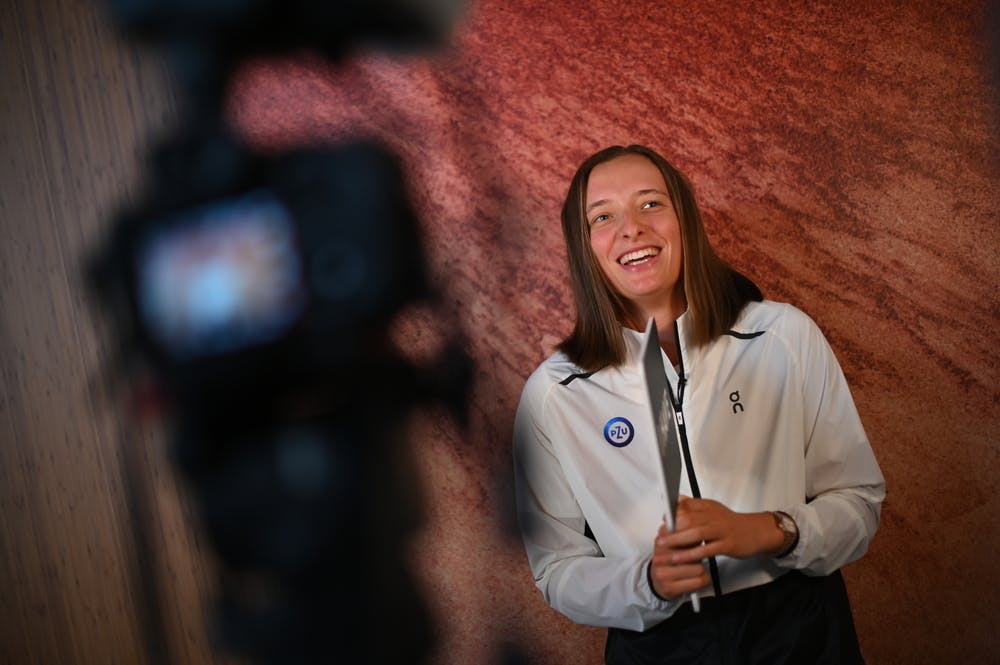 ©Corinne Dubreuil / FFT
2:30pm Karatsev through to main draw
Ranked 62 in the world, it felt weird to see Aslan Karatsev in qualifying but given his ranking jump came past the cut-off date for the Roland-Garros entry lists, he had to punch his ticket to the main draw the hard way.
The qualifying No.1 seed didn't drop a set throughout the week and secured passage to the top table with a 6-4, 6-3 victory over Nicolas Moreno de Alboran today.
The recent Madrid Open semi-finalist will be a qualifier literally no one would want to face in the first round.
Sabalenka not focused on No.1 ranking
No.2 seed Aryna Sabalenka has a chance to dethrone Iga Swiatek at the top of the world rankings by the end of Roland-Garros. She'll do everything possible not to be distracted by that prospect though and stay focused on the task at hand: to play good tennis on Parisian clay.
"I'm not focusing on that. Because every time I'm focusing on something like that, like points, ranking, results, and I'm not playing my best. So I'm trying to focus on myself, on my game, and make sure I bring my best tennis and then we will see after these couple of weeks what gonna happen," Sabalenka told reporters today at Roland-Garros.
Stay tuned for more from her press conference!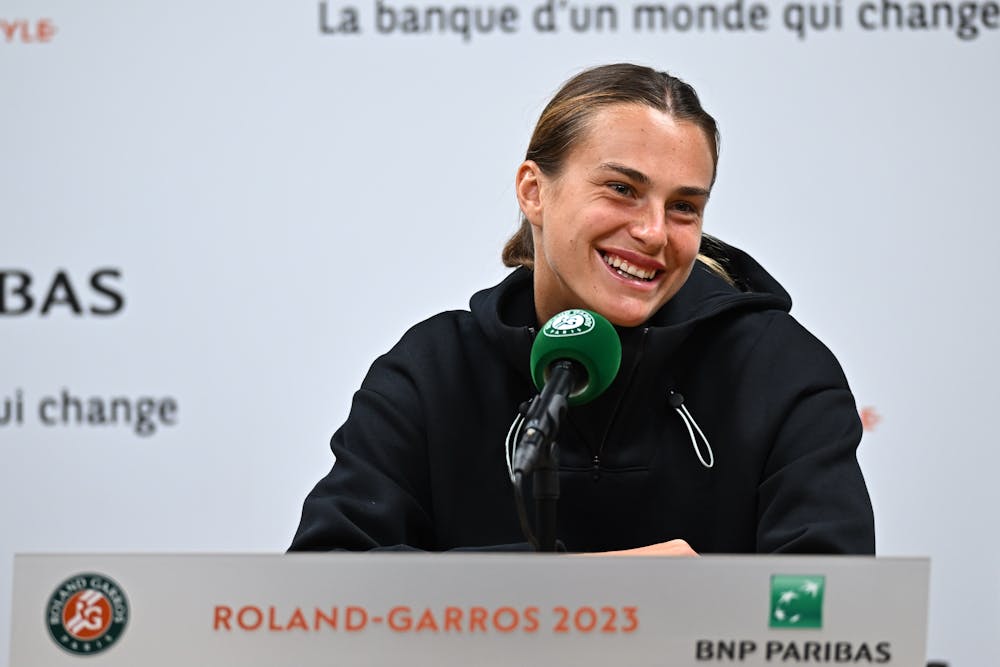 ©Corinne Dubreuil / FFT
Head down to Yannick Noah Day tomorrow
Kids' Day is now Yannick Noah Day! Don't miss a fun-filled Saturday at Roland-Garros where a wide array of entertainment is on offer both on the courts and in the walkways. And it's all for a good cause with all proceeds going to various charities.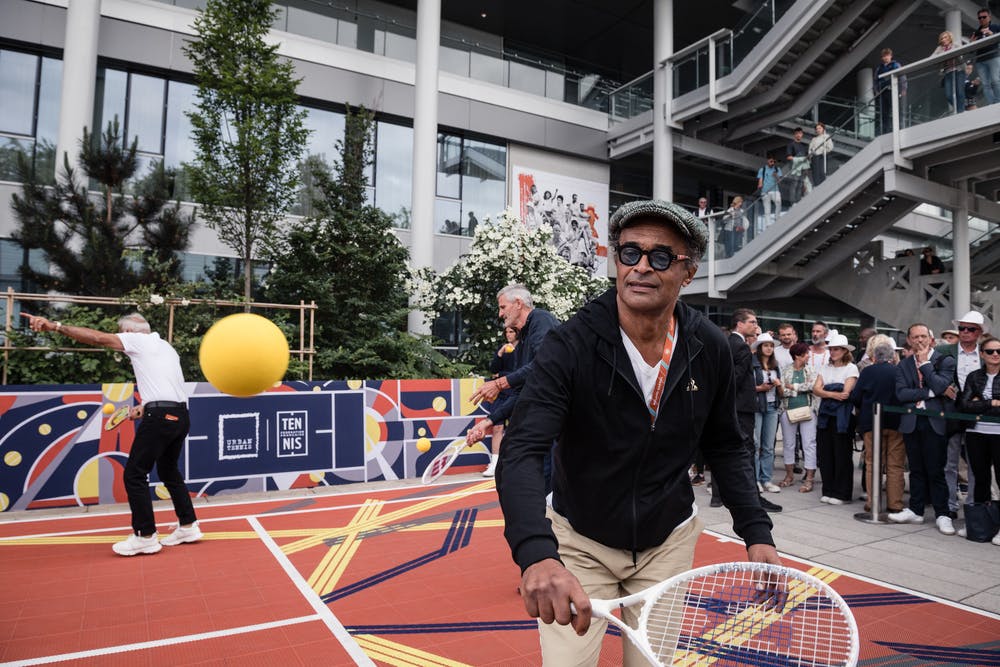 ©Amélie Laurin / FFT
12:45pm Czech teen duo qualify
16-year-old Brenda Fruhvirtova and 17-year-old Sara Bejlek both booked main draw spots on Friday and will be making their Roland-Garros debut.
Fruhvirtova took out France's Alice Robbe 6-3, 6-0 in 1hr 17min to qualify for a second consecutive Grand Slam main draw, while Bejlek knocked out Slovakia's Viktoria Hruncakova 6-4, 6-4.
>> READ OUR PIECE ON FRUHVIRTOVA AND BEJLEK FROM EARLIER THIS WEEK
Sweden's Elias Ymer claimed a big win over Rome quarter-finalist Yannick Hanfmann 6-3, 6-4 in 90 minutes. Hanfmann could still get into the main draw as one of three lucky losers.
12:00pm Garcia gets Media Day proceedings underway
French world No.5 Caroline Garcia is the first player on the Media Day schedule and has just walked into the main interview room.
The reigning WTA Finals champion had her best Roland-Garros result back in 2017 when she reached the quarter-finals. Can she do better this upcoming fortnight?
Here's what she said about how she's feeling.
"I feel great. This tournament is very special for me. I often watched it on TV when I was a kid, and I often dreamt that I would play during this tournament. I have the opportunity to play this tournament once again. After Rome, everybody thinks that I had a lot of time, but I actually had only three days of break. It's good for my mindset. It's good also for my physical fitness to regroup," said the 29-year-old.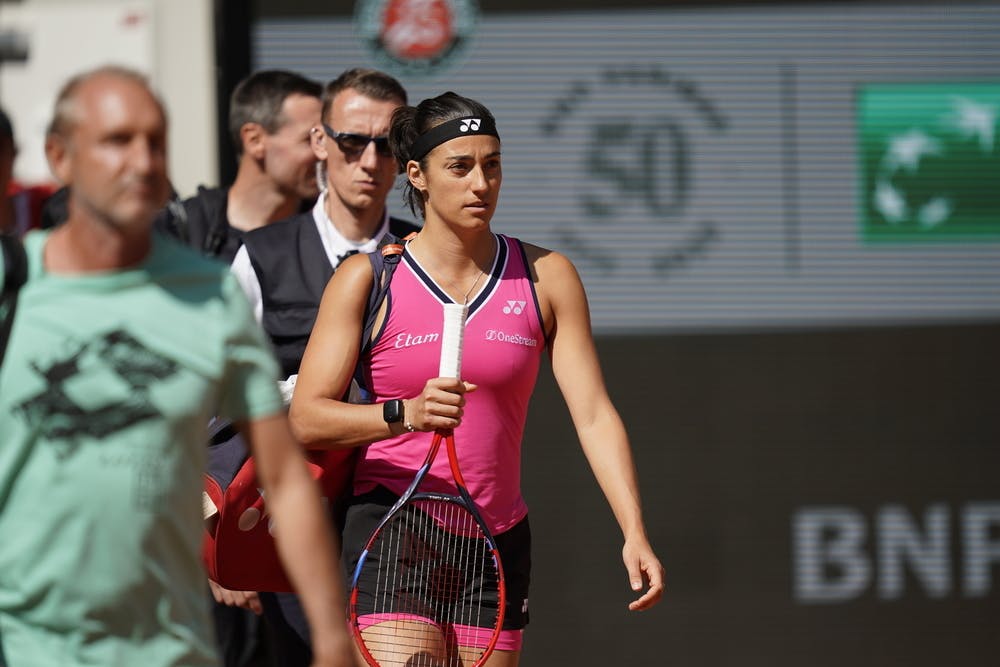 ©Nicolas Gouhier / FFT
Others listed on the Media Day schedule today include: Stefanos Tsitsipas, Iga Swiatek, Aryna Sabalenka, Ugo Humbert, Coco Gauff, Elena Rybakina, Ons Jabeur, Daniil Medvedev and finally world No.1 Carlos Alcaraz, who closes out the day with a 5pm press conference.
Novak Djokovic will conduct his pre-tournament press conference tomorrow.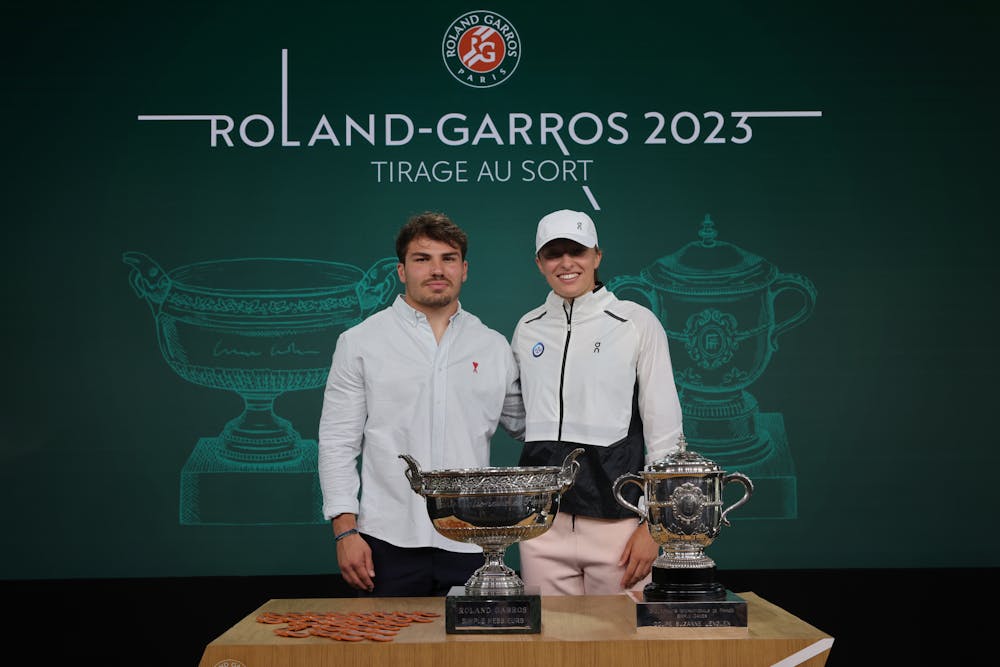 ©Jean-Charles Caslot / FFT