Revitalised Garcia living in the moment
No.5 seed is resisting the temptation to add too much pressure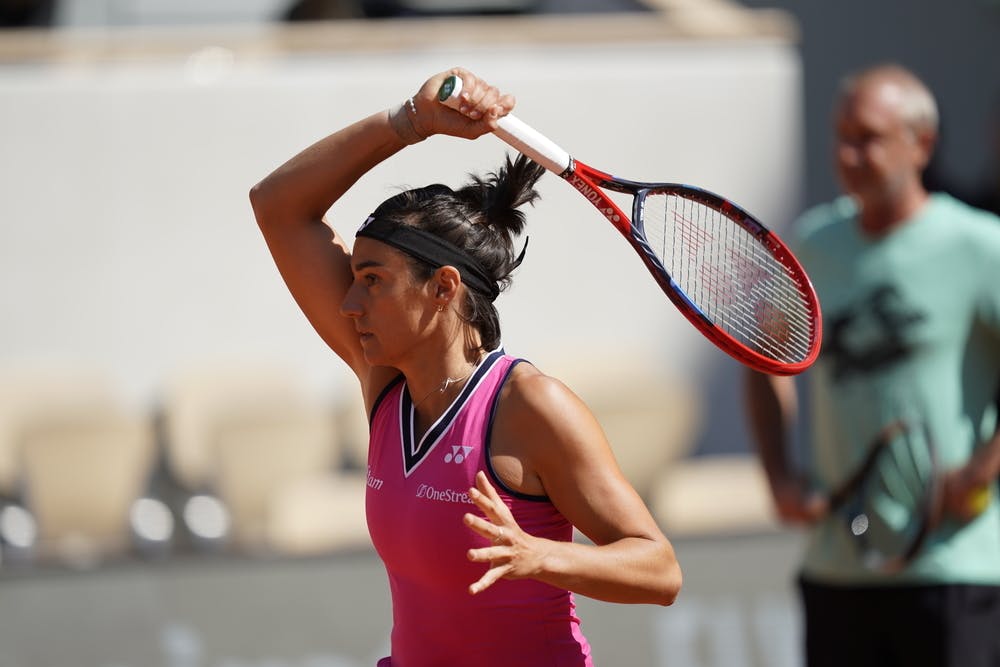 © Nicolas Gouhier/FFT
Caroline Garcia is relishing another shot at Roland-Garros glory, but patience is the name of the game for France's leading light.
After a stellar 2022, which included four titles, a US Open semi-final and the WTA Finals trophy, Garcia is one of the key contenders at her home Grand Slam.
"I'm very excited to be in Paris and this tournament means a lot for me. Preparation is going well. We just try to take it one day at a time," she said.
She's aware that backing up last season is a formidable task.
"It's sport, it's tennis. Obviously, it's not easy to do a copy-paste of what is happening in the couple months before. But it is important, and last year made me able to do some great things at the end of the year.
"I'm just trying to be patient, having a good mindset and work hard and being as positive as I can."
Back together again
Garcia has yielded a 3-3 record across three tournaments in the run-up to Roland-Garros this spring, and has used her time away from matches to refresh and revitalise.
"After Rome, everybody thinks that I had a lot of time, but I actually had only three days of break," Garcia said. "It's good for my state of mind. It's good also for my physical fitness to regroup."
An integral part of Garcia's career-best 2022 was coach Bertrand Perret. The duo went their separate ways ahead of the WTA Finals last October, but reunited in April just in time for Paris.
"He understands my game style really well and is really open-minded about the way we can practise it," she said.
"The feeling is there, so it's pretty hard to explain, but we spend so much time on and off court with the team that you have to have a good feeling with that person. It's either there or not. I can't talk about the other players, but for me it's really important.
"I have to feel comfortable, and I am with Bertrand, and it's important for my game."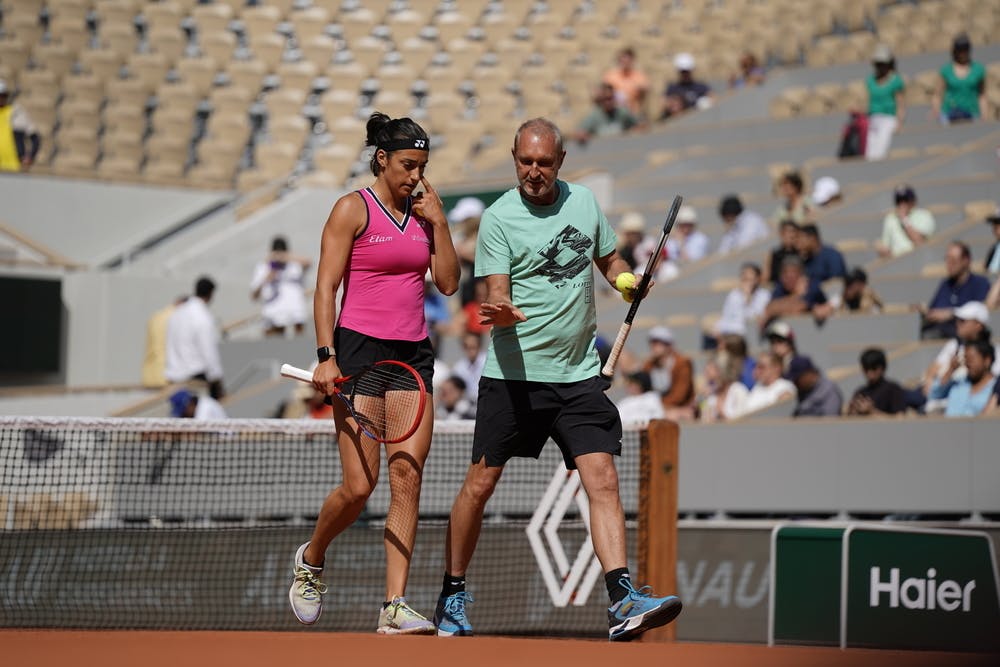 © Nicolas Gouhier/FFT
Ambitions of glory
As well as a coaching reunion, childhood memories continue to fuel Garcia's desire for a home triumph.
"I definitely remember coming back from school when I was less than 10, it's like kind of snack time and you were always in front of the TV watching Roland-Garros, and it was a routine of every day, and weekend final," reflected the 29-year-old.
"It was always special, to see the champion lifting that trophy, and they were getting emotional, and I was getting emotional in front of my TV.
"It's good memories that maybe one day I will be there."
An inward approach
Garcia has already realised that starry-eyed dream in Paris - lifting the women's doubles silverware twice on Court Philippe-Chatrier in 2016 and 2022, and a quarter-final appearance in 2017 her best singles run on the terre battue.
"I want to play a lot of matches one after the other, but I have to remain realistic, I have to think one match at a time," continued Garcia, who opens her title challenge against world No.62 Wang Xiyu.  
"I have to focus on my preparation to be ready for the first match. It's a Grand Slam, so of course you have a lot of dreams, but we have to be in the moment. 
Following a fourth-round exit at the Australian Open this year, Garcia admitted that she has a tendency to put too much pressure on herself and to panic.
"Work in progress still, talking about it, learning about it, trying to manage things better and better," said the 29-year-old. 
"I can't say it's like an on-and-off thing. I think it's better. We will see where it brings me."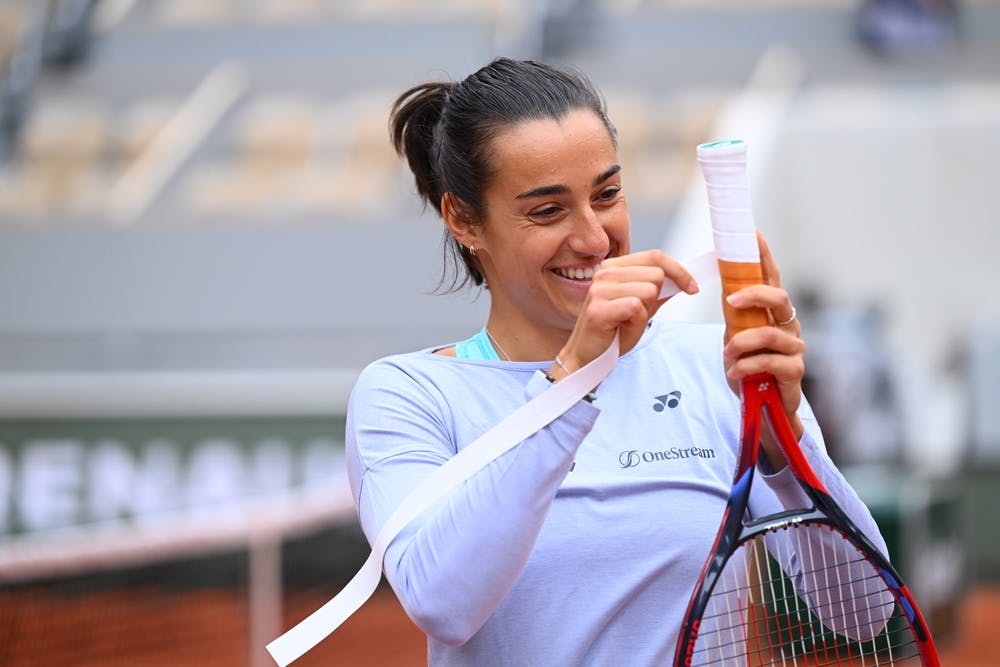 © Philippe Montigny/FFT