Day 8: Three things to look out for
Quarter-final berths are on the line as Zverev meets a familiar foe, while Williams and Azarenka continue their chase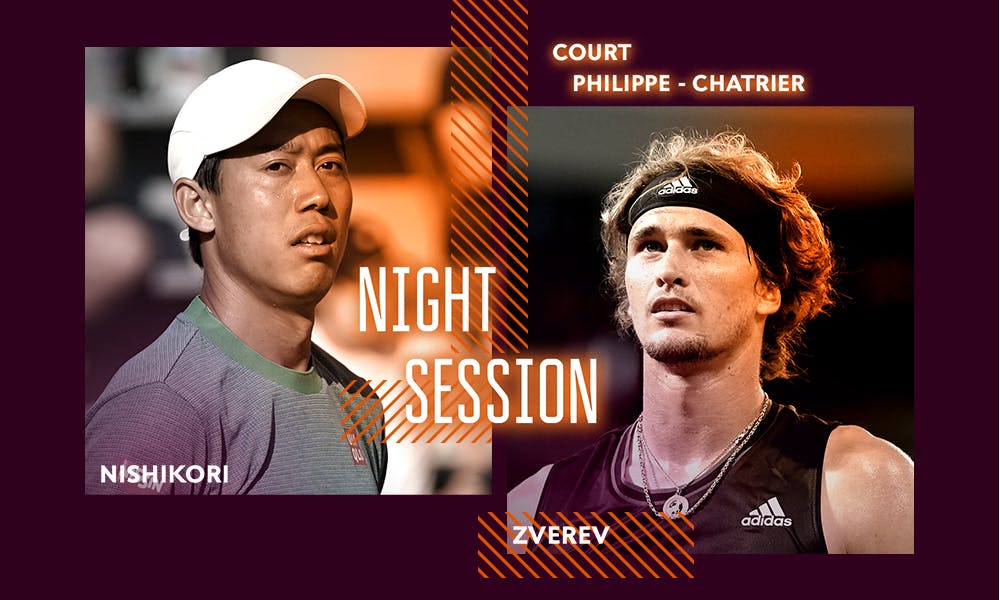 Rejuvenated Nishikori looking to upset Zverev
After two five-set battles in his opening two matches, Kei Nishikori got the quick win he was looking for in round three when his opponent, Henri Laaksonen, retired early in the second set.
The extra recovery time should benefit Nishikori as he prepares to face No.6 seed Zverev, a man who has shown his resilience in all three of his matches to date, who won the title in Madrid just last month and who has beaten Nishikori twice recently.
>> ORDER OF PLAY: SUNDAY DAY 8
"I have been losing to him last two matches or two tournaments in a row. This is third week in a row," Nishikori said. "Not easy, but [the easy third-round win] will gives me a little bit of chance to get back to 100 per cent again. I'm kind of excited to play.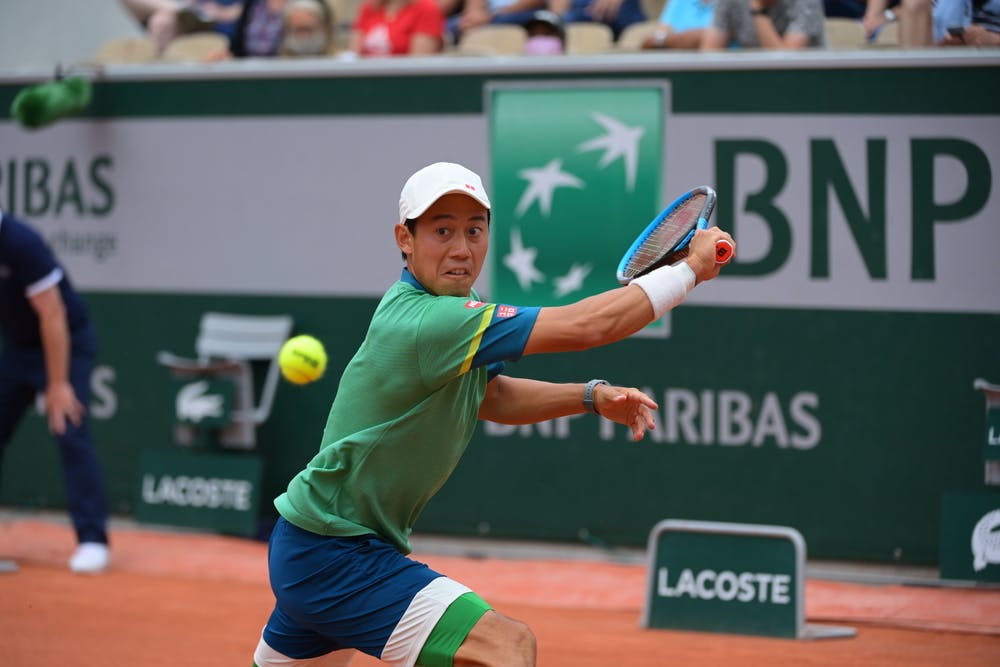 © Philippe Montigny/FFT
"He's serving pretty good... so I have to find something. I mean, last [match, in Rome] was pretty close. I pretty sure I'm going to have some chances, but obviously he's good player and tough player, so I have to figure it out a little bit with my coaches."
Zverev came from two sets down to win in round one and battled back in sets during his next two wins. The German expects a tough battle against the former world No.4.
"I don't know if I had his number or not, but, yeah, Madrid it was a fantastic match for me. In Rome it was a three-set battle. We played for a very long time. We played extremely long points," Zverev said.
"It's going to be a difficult one. I think he's playing well and he has a few five-set matches under his belt. I think today gives him time and helped him a little bit from a physical standpoint. I'm looking forward to the challenge."
Idolised Serena wary of dangerous Rybakina
It must be a strange thing walking onto a tennis court to play your idol, but perhaps even more odd to be the one being idolised.
After 23 Grand Slam titles and more than two decades on the Tour, Williams is used to it, but she knows the situation can be dangerous, so she'll be on her toes when she plays Elena Rybakina in the fourth round on Sunday.
Rybakina has yet to drop a set this week on her way to the last 16 of a Slam for the first time and the Kazakhstani can't wait to play Williams.
"(She is) the legend of the sport," Rybakina said. "Of course I want to be with her on the court, to feel this power and everything. I was watching her matches when I was growing up, and it will be nice to play with Serena. Why not?"
Williams said she expected Rybakina to be inspired by the occasion.
"It's an interesting position to be in because I've been in that position, too, where I've played people that I really admired, but at the same time I wanted to win the match. The tables are turned," Williams said.
"So now, I feel like that's the same situation, but they want to win. Then they have nothing to lose. They just are hitting lines. You have to just realise that you can hit the lines, too."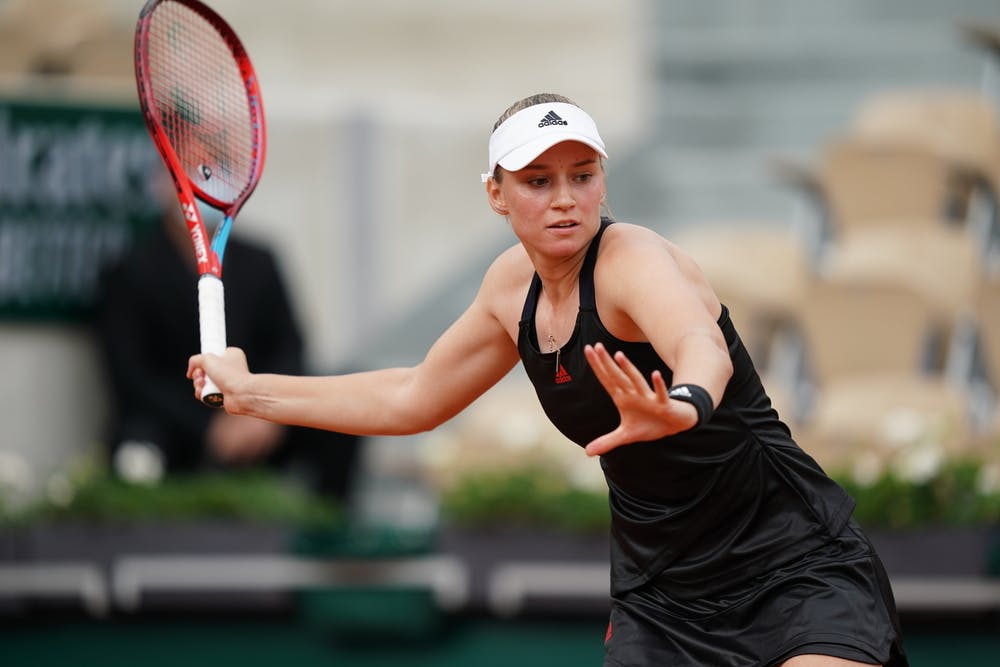 © Nicolas Gouhier/FFT
Pavlyuchenkova eyes another upset
Having knocked out the No.3 seed, Aryna Sabalenka, in the previous round, Russia's Anastasia Pavlyuchenkova will have her eyes on another big upset when she takes on Azarenka in the fourth round.
Former world No.1 Azarenka is back on song after injury while Pavlyuchenkova is enjoying life and finds herself in the second week at Roland-Garros for the first time since she was still a teenager in 2011.
"Honestly, I know it's a cliché, I was the first one to laugh at this [but] players would say, 'I'm going to go and enjoy out there'. I'm there, like, 'Yeah, right'... Now I actually do that. I'm trying to embrace this. I'm enjoying much more now every point the tough matches than I used to before. I guess that's also the reason why I'm still here in the second week.
"Also I feel like I'm fitter. Because I'm enjoying playing tennis, I work harder. You work hard, you enjoy the hard work. I think that's the best combination."
Pavlyuchenkova comes alive when she plays higher-ranked players - her win over Sabalenka was her 37th against a top-10 player - testament to her ability to raise her game when she needs to.
The 29-year-old said she would need to do the same if she was to get the better of Azarenka, the a two-time major champion and finalist in last October's US Open final.
"Obviously, she's a very great player, great fighter," Pavlyuchenkova said. "She's been proving and showing to everybody that she's still got a lot of fuel, especially the last year at the US Open, probably one of the best and amazing tennis she showed."