Djokovic in range of golden summer
According to Novak Djokovic "everything is possible."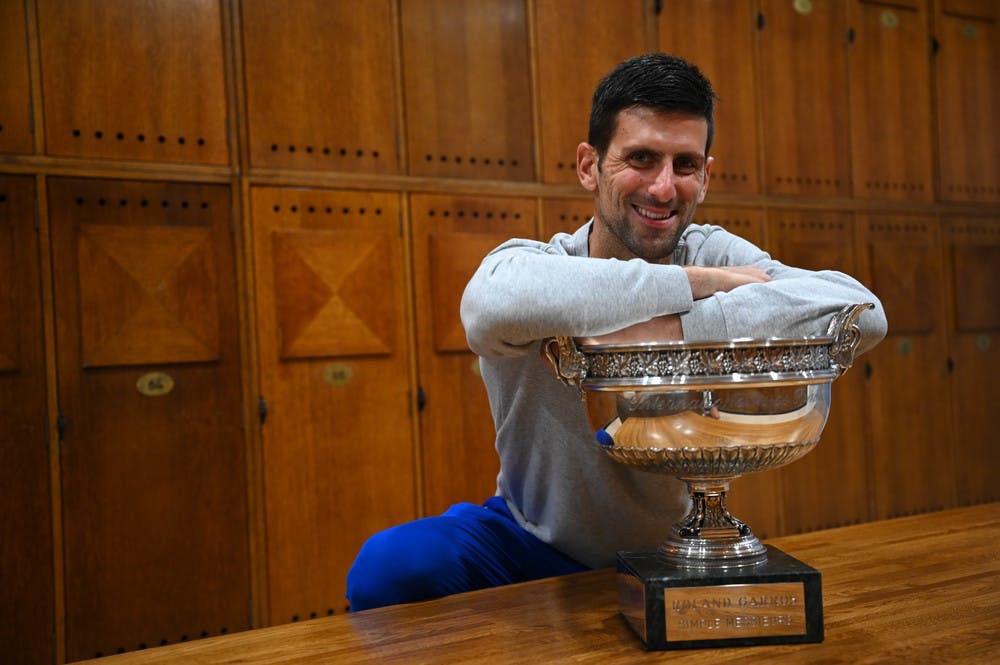 ©Corinne Dubreuil / FFT
Following his herculean run to his second Roland-Garros title earlier this month, it's hard to argue against that.
Remember the world No.1 rallied from two sets down against Italian teenage sensation Lorenzo Musetti, prevailed in a modern-day classic to dethrone Rafael Nadal and then managed to reel in Stefanos Tsitsipas from two sets down in the final. 
Having closed the gap to Roger Federer and Rafael Nadal (both on 20 majors) to just one, there are suggestions in the media and pinging across social media that Djokovic could make a clean sweep this summer. 
Within the next four months the Wimbledon, Tokyo Olympics and US Open glory will be up for grabs. Djokovic never shies away that he has an unrelenting desire to re-write the history books.  
"Everything is possible. I've achieved some things that a lot of people thought it would be not possible for me to achieve," claimed the 19-time Grand Slam winner in Paris, who lifted the Australian Open title too in February.
"I've put myself in a good position to go for the Golden Slam. But I was in this position in 2016 as well. It ended up in a third-round loss in Wimbledon.
"I was really happy to know that we are going to play Wimbledon this year, considering we haven't played it last year. I've had a great success in the last couple of Wimbledon seasons that were played. I won in '18 and '19 there. Hopefully I can keep that run going. I like the grass. Over the years I think I improved on grass, I adjusted my game. Hopefully I can use this confidence that I have right now into Wimbledon, as well. Then let's take it from there." 
Should the 35-year-old win all four Grand Slams this season and take singles gold in the Tokyo Olympics, he'll achieve the 'Calendar Golden Slam', a feat only achieved by Steffi Graf back in 1988. 
With two Roland-Garros titles, five Wimbledon crowns and three US Open triumphs, it's the Olympics that evade Djokovic's grasp. The Serbian currently has a bronze medal from Beijing 2008, but more recently a tearful departure from the opening round at Rio 2016. 
If it's not gold for the world No.1 in Japan, then the 'Calendar Slam' (all four majors in 2021) remains feasible, last achieved in the men's game by Australian great Rod Laver in 1969. 
To win it all, in such a condensed section of the season, would be a monumental physical and mental achievement.  
His long-standing coach Marian Vajda is adamant if his charge is injury free, then his capabilities know no bounds.  
"We said with Goran (Ivanisevic) that if he accomplish this year, the Grand Slam, that we're going to quit, we officially announce this as coaches," joked Vajda at Roland-Garros. 
"I think this is possible, much more possible. He loves to play in Wimbledon and US Open. As much as Novak is healthy, and he's healthy right now, he's in great shape, I think he has ability to win the Grand Slam for this year. I'm pretty sure." 
The Serbian has the edge over his major rivals, has defied young pretenders and has the backing of a host of high-profile names to burn through another legendary campaign. 
2021 could be the year that Djokovic overhauls his 'Big Three' rivals Federer and Nadal to lead the men's all-time Grand Slam leader board.  
"I never thought it was a mission impossible to reach the Grand Slams of these guys. But they are still playing. Obviously, they're playing great, especially Rafa with his level," stated the world No.1.  
"We still have opportunities at Wimbledon, all the other slams. You have four slams a year, so we're all competing for this amazing achievement and amazing trophies. I'll keep on going. I'll keep on chasing. At the same time, I'll keep on paving my own path, which is my own authentic path. We all three of us have our own journeys, and that's it."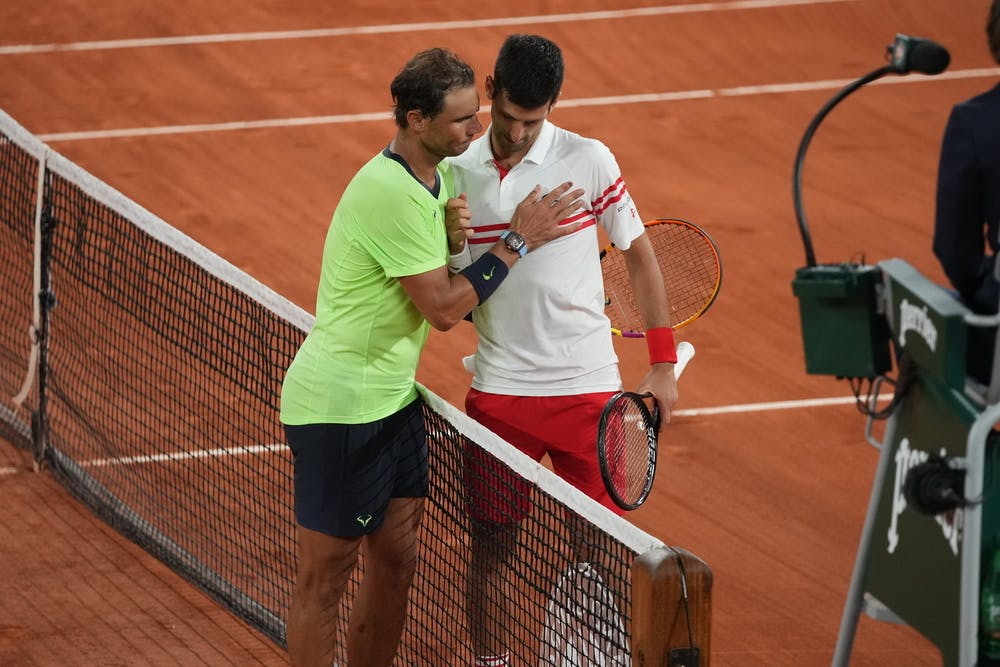 ©Cédric Lecocq / FFT
Should Djokovic defend his Wimbledon title next month, then the momentum will truly be with him for a Calendar Golden Slam or Calendar Grand Slam. 
He's fiercely patriotic and missing out on Olympic gold so far has hurt the 34-year-old. Will that desire burden him?
In the past decade goals, expectations and aspirations haven't appeared to hamper Djokovic. 
Achieving a 'golden summer' depends on his rivals too. Can they step up to his level and mind-blowing consistency? 
Over to the chasing pack to knock Djokovic off track.