Vintage Serena embracing the burden in search for No.24
The seven-time Australian Open champion is up and running with a clear mission at Melbourne Park.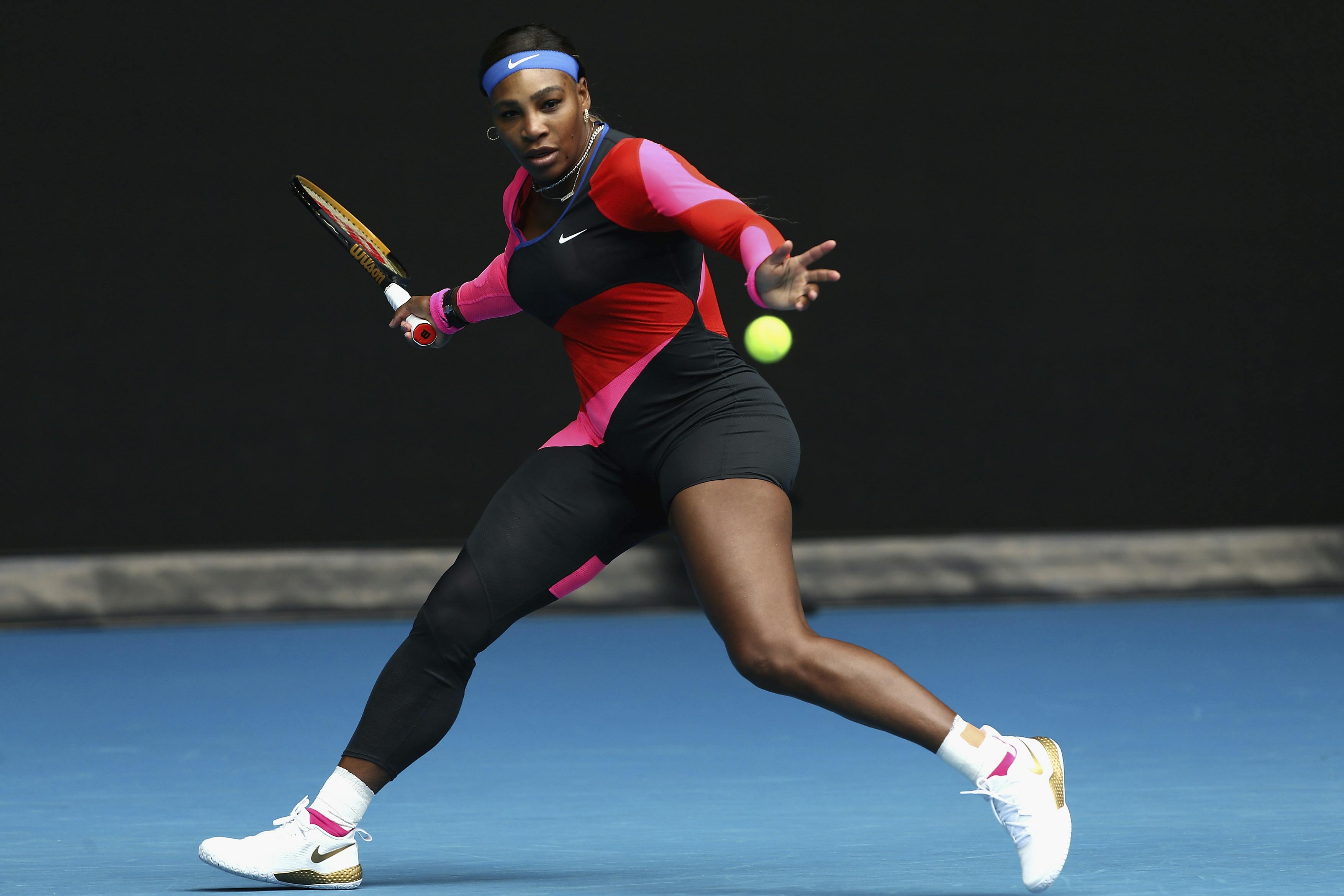 ©Tennis Australia / Rob Prezioso
"Tom Brady is in my age group, so it's exciting."
Serena Williams' sense of humour shining through post-match on Monday.
Two all-time greats of American sport. Whilst Brady was winning his seventh title as the Tampa Bay Buccaneers won the Super Bowl, Serena Williams was beginning her quest for Grand Slam No.24 over in Melbourne.
The 39-year-old, four years Brady's junior, brushed aside world No.49 Laura Siegemund 6-1, 6-1 in just 56 minutes of play.
"Definitely vintage 'Rena. It's definitely good. I think I'm pretty good at pacing myself in a Grand Slam."
Williams sure is good at pacing at the Grand Slams with 33 singles finals at the majors so far. The 10th seed knows that putting out such a statement (including her Flo-Jo inspired outfit) will catch the attention of all her rivals.
The seven-time Australian Open champion showed no signs of right shoulder trouble which forced Williams to withdraw before the Yarra Valley Classic semi-final last week.
16 winners, the serve was blistering and landing 90 per cent of returns gave German Siegemund little hope on Rod Laver Arena.
"I was happy just to get through it. Wasn't sure how my serve would be after a little bit of that shoulder, but it's feeling good, I'm feeling good," stated the American, after booking a second-round encounter with world No.99 Nina Stojanovic.
"I felt really comfortable in the tournament leading up to this just a couple days ago when I was playing. I actually didn't feel that comfortable today, so... Interestingly enough."
There is something else resting heavy on Williams' shoulders.
The quest for record-equalling Grand Slam No.24 is never too far away in the conversation between commentators, pundits and fans.
"It's definitely on my shoulders and on my mind. I think it's good to be on my mind. I think it's a different burden," continued Williams, last a major champion in 2017 at Melbourne Park. "I should say, on my shoulders because I'm used to it now. It's more relaxing I would like to say."
Although Serena maintains she's used to the weight of expectation in chasing major No.24, the 39-year-old must sense the chances to accumulate more Slams are becoming few and far between.
Williams lost her last four Grand Slam finals (Wimbledon and US Open in 2018-19) in straight sets.
With such an explosive artillery, the 10th seed simply can't be counted out, but she'll need to keep her resources topped up for the latter stages.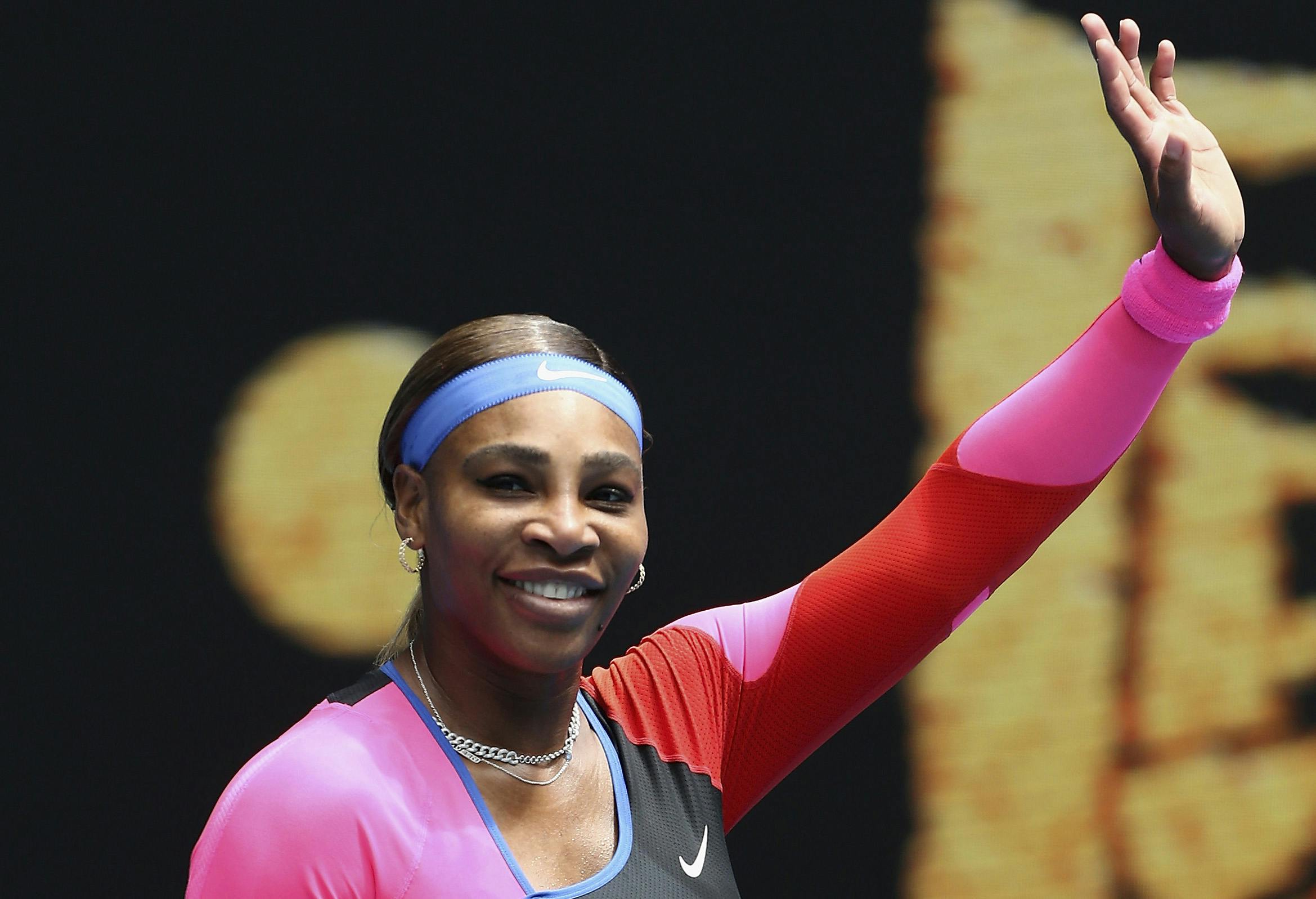 ©Tennis Australia / Rob Prezioso
A quick scan over the draw sees world No.7 Aryna Sabalenka projected in the last 16, ahead of a box office quarter-final clash with either Simona Halep or Iga Swiatek. That would truly test the No.24 credentials. 
Serena continues to inspire fans of all generations. A little girl in the stands on Monday held up a sign saying, 'Serena, you are the reason I play tennis, we love you.'
"It's definitely cool. I didn't see that sign. I wish I had. That's pretty special," said Williams in reaction. "That's the reason I play, is to keep inspiring others, especially young girls in particular, to come join the tour and be amazing."
Her own inspiration comes from elder sister Venus, who also booked a second-round ticket in Melbourne.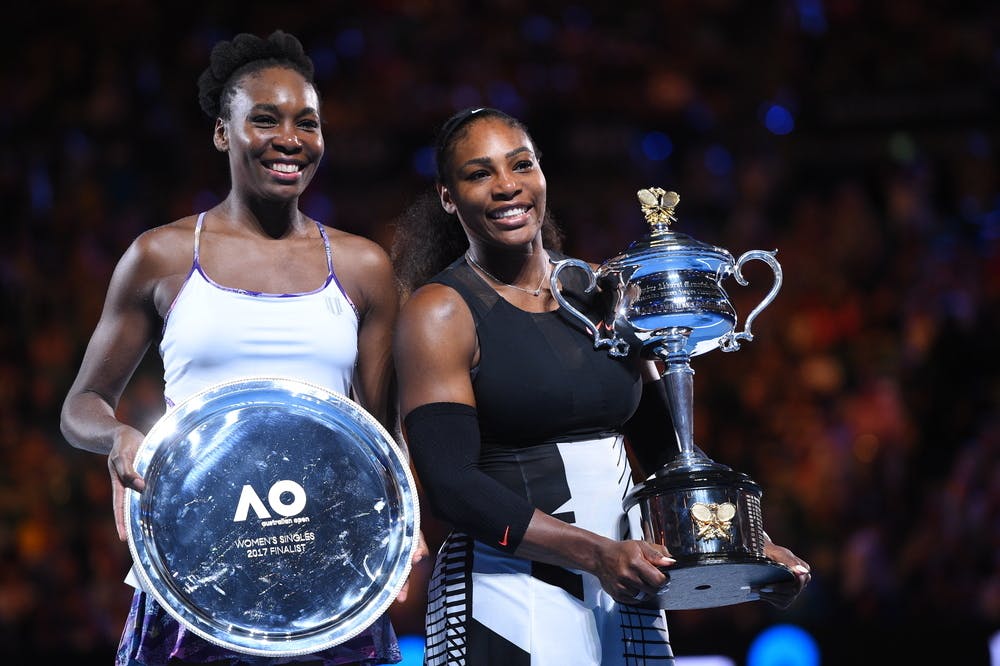 ©FFT / Corinne Dubreuil
"She's been great. We were hitting partners for the first two and a half weeks, since we were here in Australia. It was so good to train with her," reflected the younger Williams. 
"It's also very inspiring because she still pushes me on a level that no one's able to push me, so it was incredibly helpful."