Pressure-free Serena not worried about Court record 
Seven-time champion cruises through first-round match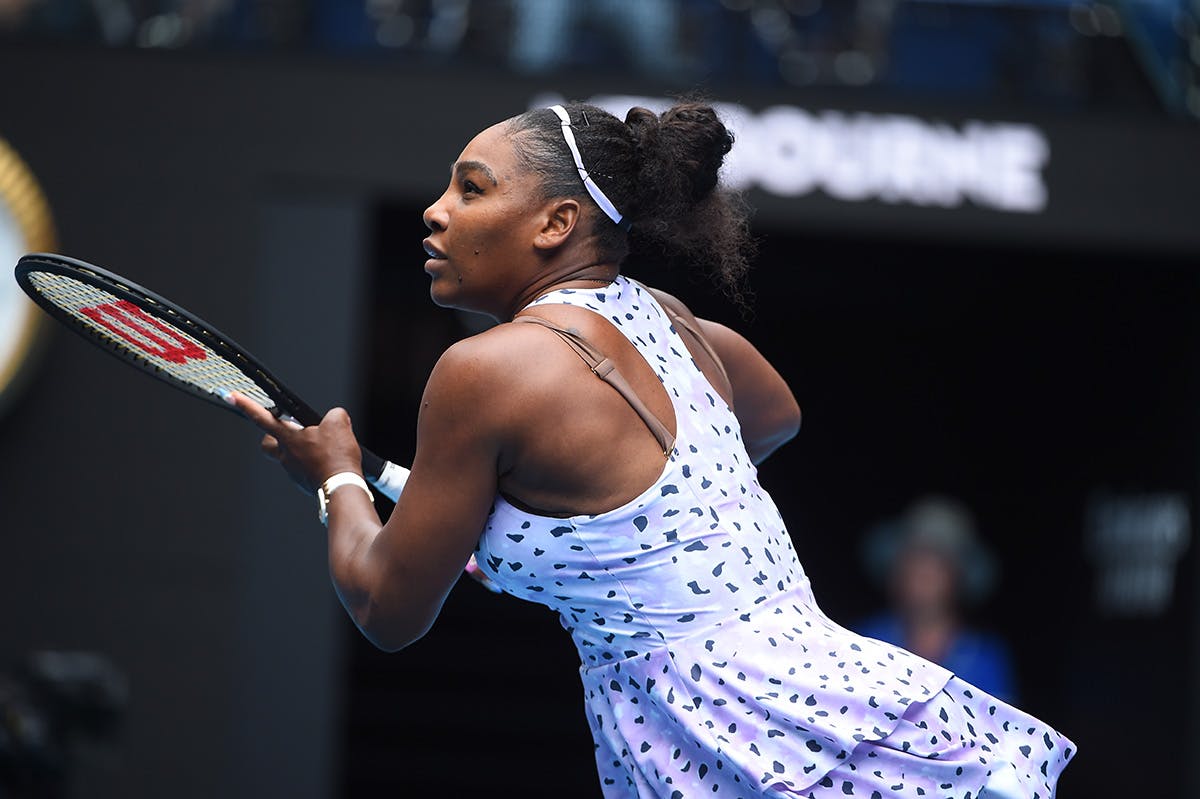 The 38-year-old American breezed into the second round of the Australian Open with a 6-0 6-3 victory over Anastasia Potapova of Russia, the junior Wimbledon champion last year.
With the exception of one shaky service game early in the second set it was business as usual for Williams in Melbourne, a venue where she has won seven of her 23 Grand Slam titles, including the most recent, in 2017, when she was pregnant.
Her daughter, Olympia, is with her in Melbourne this time and having lost in four slam finals in the past two years, some have questioned whether the pressure of trying to tie Court's all-time record has hurt her at the final hurdle.
But Williams looked sharp first up, seeing off Potapova in double-quick time to move through to round two and said Court's record was a motivation but not a burden.
"I think it's factored a lot into my game, and now it's just more or less about doing the best that Serena Williams can do," she said.
"Margaret Court was a wonderful, great champion. And now how great is Serena Williams? That's it. That's kind of what I have been thinking about the last couple of weeks and months. It definitely helps me relax a lot."
Fifty years on from her victory in Melbourne that set her on her way to winning the calendar year Grand Slam, Court was front and centre on Rod Laver Arena on Monday.
And the Australian will surely have been impressed with Williams, who cruised through the first set and then, when she was broken for 2-1 in the second, immediately broke back and shut the door on any thoughts Potapova might have had about forging a comeback.
Her recent win in Auckland, she said, had taken more pressure off her shoulders, allowing her to just enjoy her tennis again.
"Yeah, it was a monkey off my back, kind of," Williams said. "It was very important for me to get a win in the final. It felt like a relief. Yeah, like I could move forward now."
"Today was good. I felt like I started out really well. Played really strong in the first set, and just building on that. I feel like I can still improve and get better throughout this tournament, for sure. This is a good stepping stone for right now."
Williams said she had enjoyed her week off after winning Auckland, a victory doubly enjoyable because Olympia, her daughter, had been there to see it, not that she knew what she was seeing it.
"Sadly no," she said. "She just cares about playdoh & Qai Qai. I try to tell her I'm somebody, you know". (But) I'm just known around town as Olympia's mum, to all of her friends. I just love that, absolutely love that."
Round her, she's known as the seven-time Australian Open champion and on the evidence of her first match, at least, she's in a good place to make it eight and share that record with Margaret Court.
Williams, seeded eighth this year, will play either Tamara Zdansek of Slovenia or Na-Lae Han, a Korean wildcard, in the second round.