Taking a set off Rafa proves a step too far for Popyrin
13-time RG champion Nadal extinguishes a third-set threat from young Aussie to make round two unscathed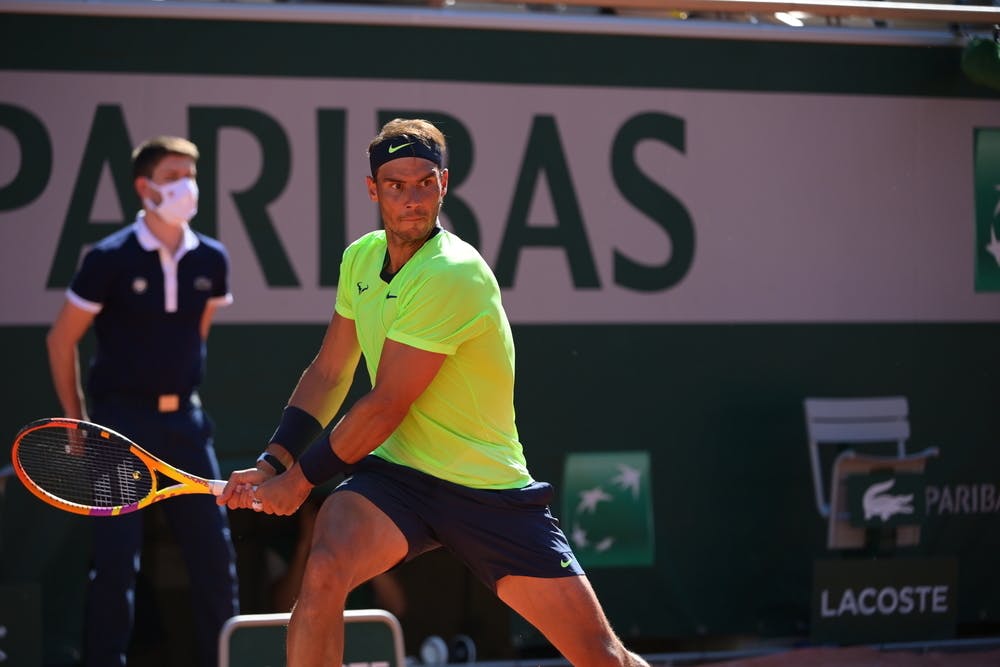 © Philippe Montigny/FFT
The toughest task in tennis?
Quite possibly winning a set against Rafael Nadal on the main Court Philippe-Chatrier at Roland-Garros.
Having created two set points in the third set, the pressure of playing the 13-time champion on his favourite court got to  young Australian Alexei Popyrin, who double-faulted on the first and shanked a smash on the second.  
Nadal then stamped his authority on the 2017 Roland-Garros junior winner, as he raised his level to race to a 6-1 lead in the tiebreak. The 21-year-old fended off two match points with two forehand winners, but succumbed on the third.
"The moment got to my head a little bit, taking a set off Nadal, especially at Roland-Garros, is not the easiest thing to do," Popyrin told reporters after losing 6-3, 6-2, 7-6(3) in the first round.
Nadal, who is trying to win a men's record-breaking 21st Grand Slam singles title, has only dropped a set twice in the opening round in 17 appearances in Paris.
In 2011, the Spaniard needed five sets to overcome the big-serving American John Isner in his first round. And in 2013, Daniel Brands took a set off the former world No.1 in their opener as the tall, powerful German thumped winner after winner from the baseline.
Faced with two set points against a rising star on a warm day in Paris, Nadal kept a cool head.
"Here, especially on clay, the matches are best-of-five, the matches are long and it's difficult to hold that kind of level for such a long time, playing with this kind of risk," Nadal said when asked about his own mindset at the end of the third set.
"Of course I don't want to lose the set at all, but that's part of the game," added the Mallorcan, who has now won 26 sets in a row in Paris.
"You face a player that he's decided to go for every shot, so you are in trouble. If he's having success like he did with his serve, then it's difficult to have breaks, and then you are in a tricky position."
Nadal was impressed with the 63rd-ranked Popyrin, who honed his clay skills at the French tennis academy of Patrick Mouratoglou, the long-time coach of Serena Williams.
"With this serve, with this kind of shots from the baseline, you have everything to become a top player," said Nadal, who plays Frenchman Richard Gasquet in the second round.
"If he wants to do it, of course he is going to have his chances, because he has a lot of very difficult things in his game... He has everything to become a fantastic player."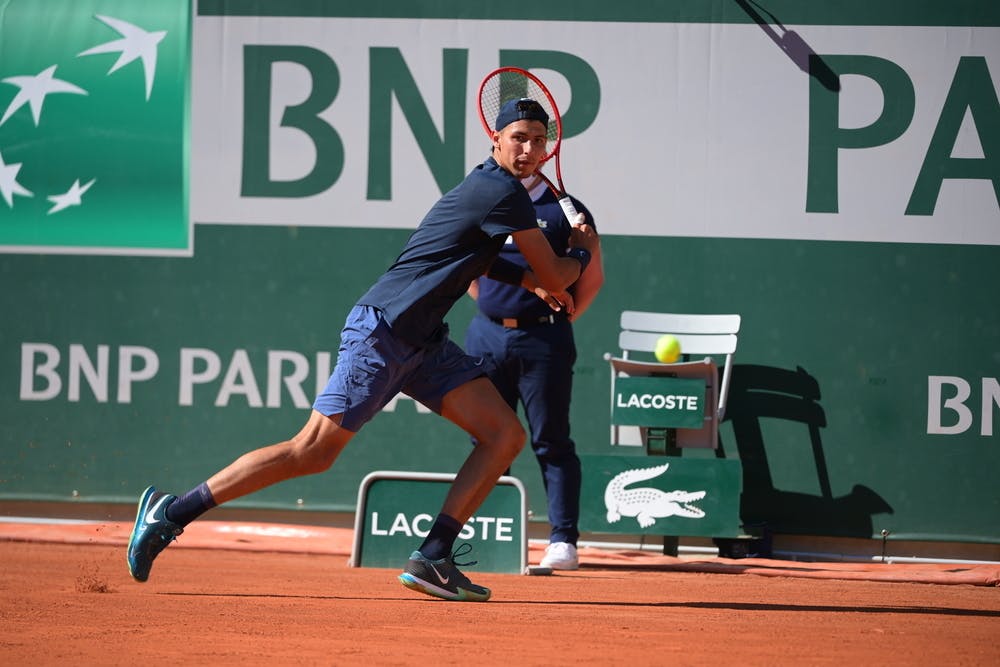 © Philippe Montigny/FFT
Nadal said he was pleased to be back in Paris in the springtime. Last year's Roland-Garros had been held in chillier conditions in September and October after the year's second major event was postponed due to the coronavirus pandemic.
Still, playing Nadal on Court Philippe-Chatrier at Roland-Garros, where he has lost only twice, remains the greatest obstacle in tennis - whatever the weather.
"It's his court," said Popyrin. "It will always be his court. I think it's his favorite court to play on. And to nearly get a set out of him playing my first time on that court is a good achievement for me, but I'm still disappointed with it."