Stan trusting the process in hunt for clay success
Roland-Garros 2015 champion Stan Wawrinka is competing in his first ATP Challenger in a decade to reignite his season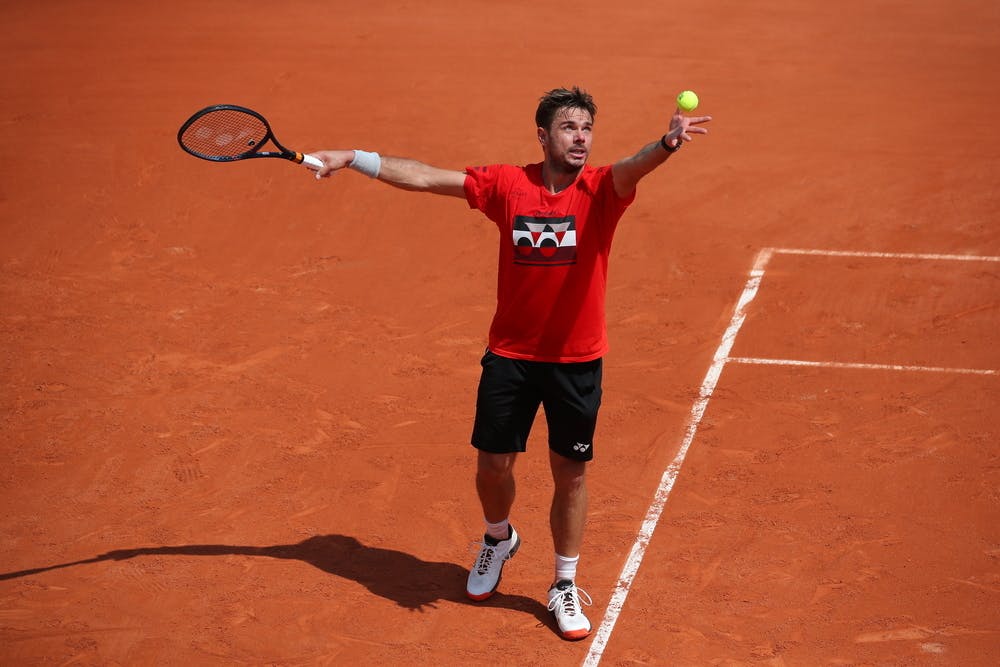 ©Cédric Lecocq / FFT
In full flight, striking with pulsating power and wielding his trademark sledgehammer backhand, very few can keep pace with Stan Wawrinka.
The three-time Grand Slam winner, champion at Roland-Garros 2015, has endured a tricky couple of seasons since knee surgery in 2017.
Now after five months of relentless fitness training and restricted practises due to Covid-19, the Swiss star is back competing on court, relishing the fight to reach the peak of his powers once again.
The headline act in Prague
The 35-year-old has decided to reboot his 2020 at the ATP Challenger level, which he hasn't featured on since 2010. Wawrinka opted out of travelling to the US Open and is gaining match play on the red clay in Prague. The headline act is just relieved to be competing again.
"These were many difficult months for everybody," Wawrinka told reporters "It's important to restart the season again with these two tournaments in Prague. For me, it was nice to spend time at home with my daughter when we were in quarantine. That was the positive for me.
"But I'm happy to be playing again now. I need these matches to find the rhythm that I want."
The world No.17 is a devastating player once in the groove, gaining his momentum in earlier rounds. However, this has been anything but a tranquil return to the Tour, with his opponents eager to inflict a prized defeat on the major champion.
Missing the competition and missing the pressure
Wawrinka has been pushed to distance to three sets in all his matches thus far in the Czech capital. He outlasted world No.178 Russian Roman Safiullin, then battled back from the brink to defeat world No.217 German Oscar Otte 3-6, 7-5, 6-1. The former Roland-Garros champion then reeled off 11 successive games to overcome a slow start in a 2-6, 6-0, 6-1 passage past India's Sumit Nagal. In semi-final, he defeated Czech wild card Michael Vrbensky 5-7, 6-3, 6-3.
"It was a tough start again," added Stan on Thursday. "But it's good to win another match, going to three sets again and spending more time in the game, so that's something positive. I started to play a bit better, moving better and making him play a lot more balls than in the first set, where I was missing a lot."
Wawrinka is clearly content to tough it out in competition, reaching for the reward from many hard yards in training over the past five months in lockdown. His social media posts frequently carry the hashtags "#fight #hardwork #trusttheprocess #stantheman" indicating the Swiss is willing to dig deep in order to find his form.
"This is what I've missed in tennis: the competition, the pressure and the atmosphere. I feel good so far because we've been out of competition for many months," continued the Swiss.
"I'm still far away from my level, but I'm here for that, to keep improving day by day."
Memories of his triumph on Court Philippe-Chatrier five years ago must be an inspiration as Stan 'trusts the process' on the road to Roland-Garros.