Halep in the zone for US Open push
The two-time Grand Slam champion is looking sharp and assured, hoping to make up for lost time in New York.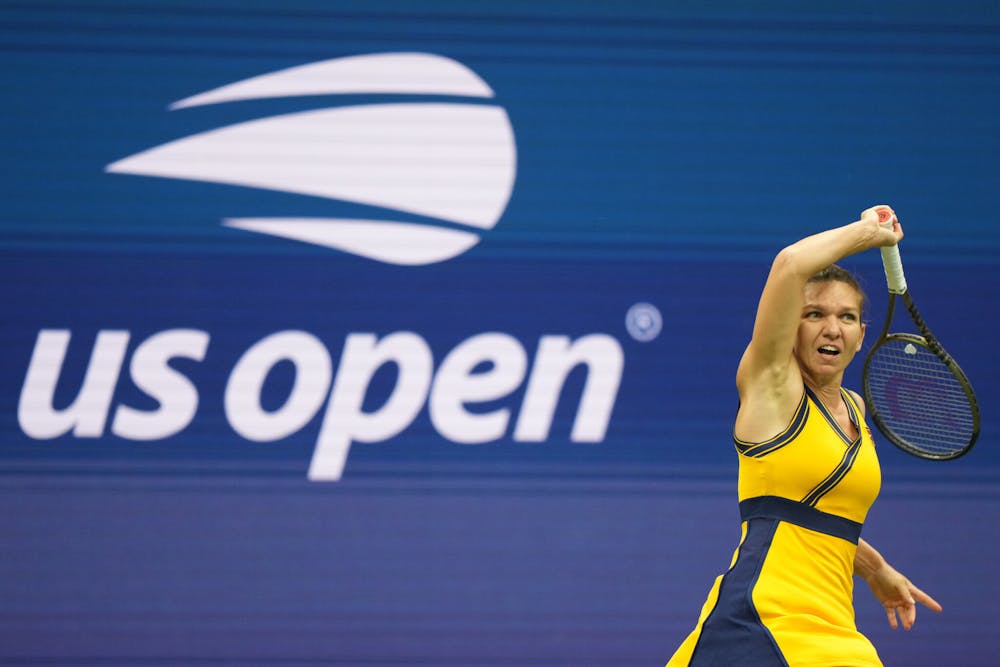 © Darren Carroll/USTA
Earlier this week Simona Halep posted on social media three words which perfectly bottle up her on-court demeanour.
"Just keep fighting."
We've become accustomed to the former world No.1 enthralling us with her immense skills and battling qualities, but a double calf tear in Rome denied the 2018 Roland-Garros champion four significant months of play on the tennis calendar.
Flying under the radar

The 29-year-old missed Paris, then was denied the chance to defend her Wimbledon crown, dropping out from the Top 10 for the first time in seven years.
Remarkably for a player of her pedigree and consistency at the elite level, Halep somehow seems to be flying under the radar at Flushing Meadows as the No.12 seed.
Well, a crushing 6-3, 6-1 victory over Slovakian qualifier Kristina Kucova signalled Halep is in the groove, pinging her trademark winners on the run.
It's been a period of patience and persistence on the sidelines, forced to do simple exercises like when "I was a kid" as part of four, five hour rehabilitation days.
The world No.13 banished any insecurities whilst out of action and found herself finally relaxing, embracing the break. Now she's ready to just keep fighting.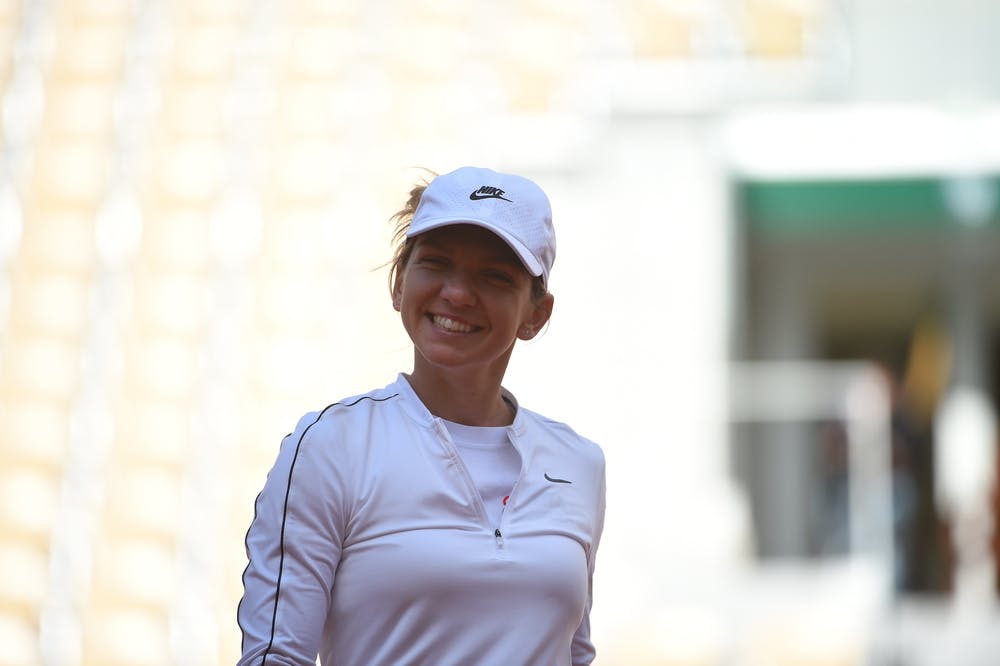 ©Corinne Dubreuil/FFT
"No pain, no struggling"

"I feel better. I'm more confident. Before the tournament I was a little bit worried with injuries and it's always tough to handle the pressure of a Grand Slam," stated the Romanian, highlighting the psychological aspect of the injury was as challenging as the physical factors.
"After I got healthy, back, I could play without pain, I was still scared of it. Mentally I was a little bit down. Then I came to Cincinnati, and I did another thing, similar to what I had at the calf, but much smaller," added Halep, only playing two matches on the hard court swing prior to New York.
"Mentally I struggled, but I have a lot of experience now, many years there with pain playing like every match probably but not that big injury.
"Now I feel happy that I feel good, no pain, no struggling anymore with the mental part. I'm just happy to be on court. I'm looking forward actually to get better and better. Hopefully I can touch again my highest level."
Her smile said it all

Halep certainly produced a high level to dispatch Montreal champion Camilia Giorgi 6-4, 7-6(3) in an incredibly trick opener and has booked her best result at the US Open since 2016.
The smile during her on court interviews has said it all. Relief to be back competing and finding her range.
"Already is a better result than when I was healthy, so it's a good thing to be in the third round here," joked Halep, a 2015 quarter-finalist at Flushing Meadows.
"I'm not surprised anymore. I can say I feel the improvement day by day, and also I feel safer on court. I feel like I play what I want, so is nothing like getting me in surprise.
"Healthy, positive mind, strong mentally, so I have everything just to push a little bit more every day and to believe that I have my chance every time I step on the court. These things are keeping me in the zone."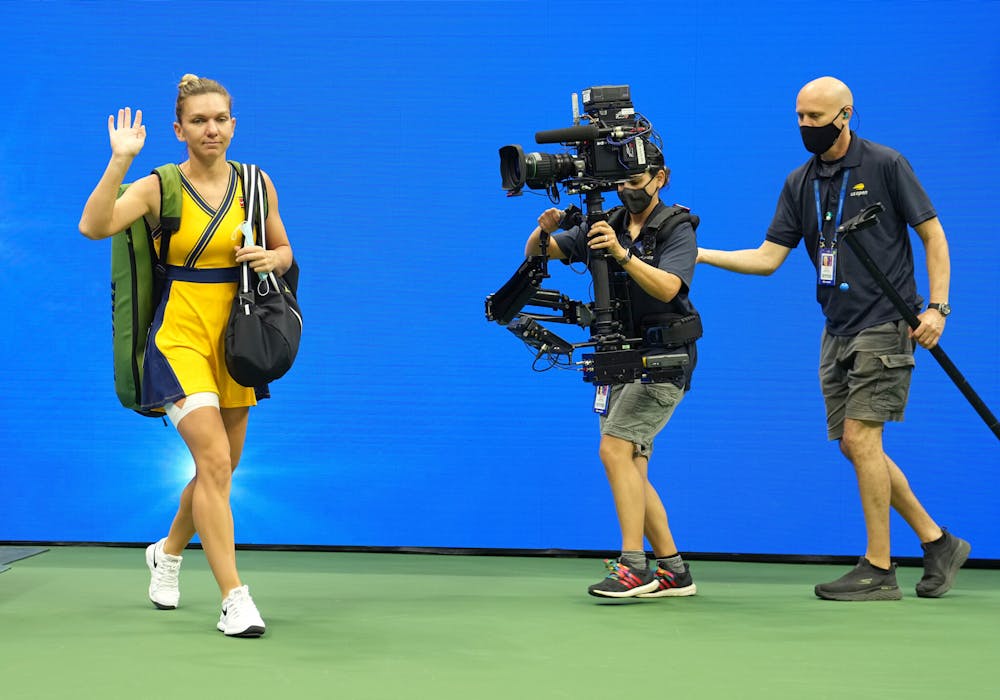 © Darren Carroll/USTA
Nothing to lose

World No.20 Elena Rybakina awaits in the last 32. It's their first duel since the 2020 WTA match of the year, Halep prevailing in a pulsating third set tie-break out in Dubai.
"She's very powerful. It was a very tough match. I don't want that again," said Halep.
"But if I can win in that situation, I take it. I know it's going to be a big challenge for me. She has played a lot this year and she has confidence. She's very young so has nothing to lose.
"But I'm also coming after injury, so I'm here just to take as it is and give myself a chance to believe that there is always possible to win a match."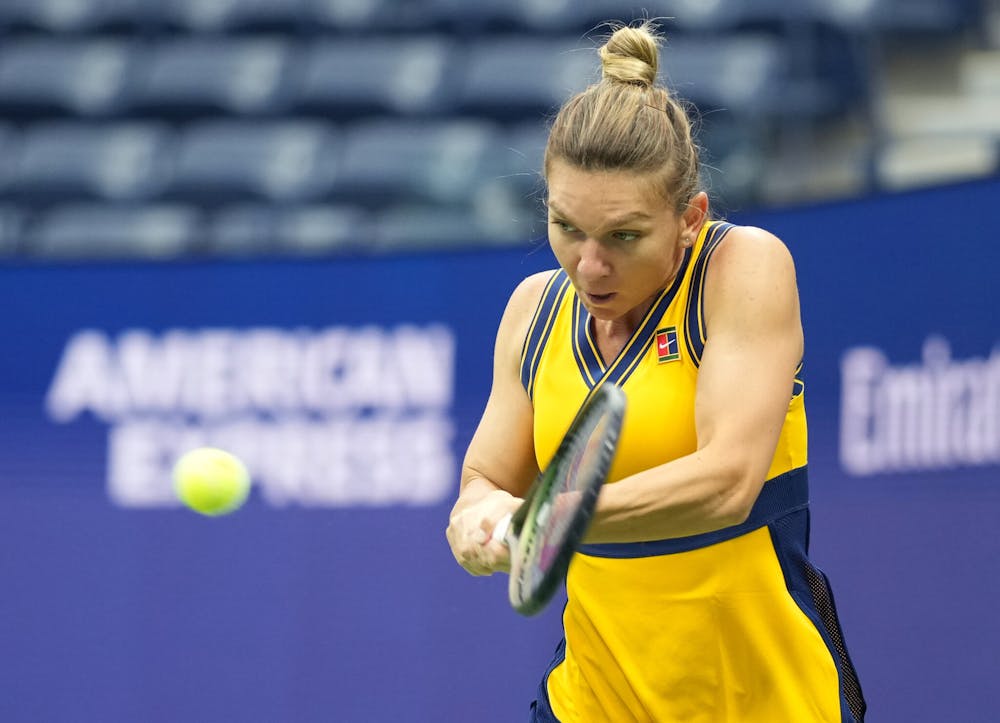 © Darren Carroll/USTA
Three supreme hard court players

A reporter asked Halep about herself, world No.1 Ash Barty and Garbine Muguruza all ruling Roland-Garros and Wimbledon, but not scooping hard court Grand Slam success. Three supreme hard court players, with plenty of titles to point to.
"Yeah, I don't know why… but it's nice to be in these top three. They are very nice players. They are very nice persons. It's just maybe because we didn't trust that much that on hard court we can win," mused Halep.
"In the same time, we won other tournaments, big tournaments on hard, so probably it's a matter of time and we have just to wait and to believe that it's gonna come."
Refreshed and recharged, playing with a smile and 'always fighting,' that matter of time could come this fortnight in New York City.