Reunited Garcia, Mladenovic find way back to finals
French pairing will take on American duo Gauff and Pegula for a shot at a second RG title on Sunday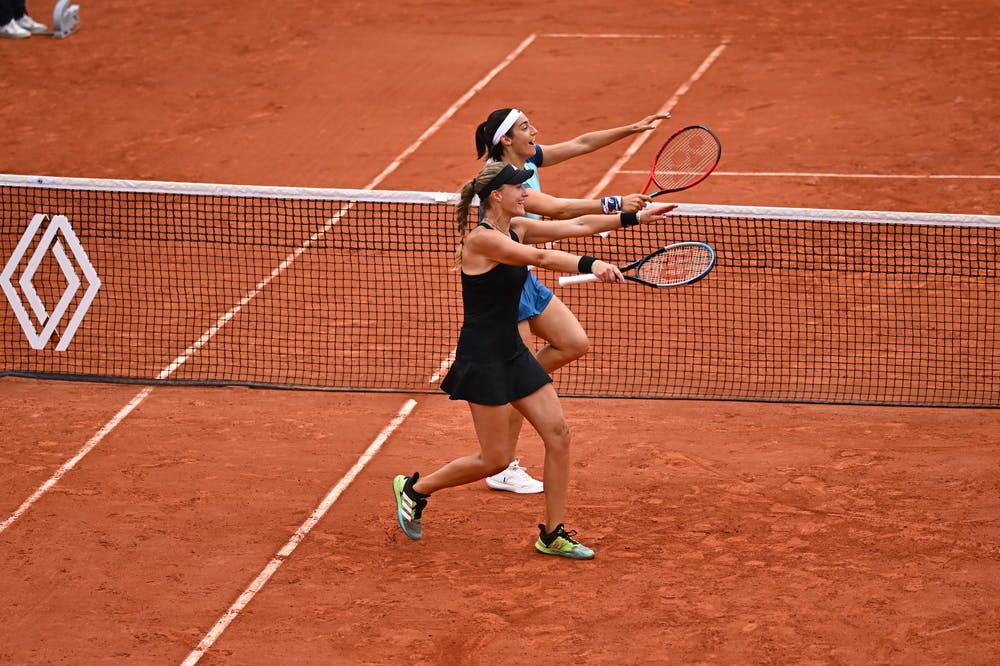 ©Corinne Dubreuil / FFT
The 2016 women's doubles champions returned to the final with a 2-6, 6-4, 6-2 victory over 14th seeds Lyudmyla Kichenok and Jelena Ostapenko on Friday at Roland-Garros.
"Do you even remember the matches we had in 2016?" chuckled Mladenovic, to which Garcia replied: "I remember the final. I was getting killed at the net!"
Back in 2016 they navigated past Ekaterina Makarova and Elena Vesnina in three sets to become the first all-French women's doubles winners since 1971. It was a huge moment, but the page has now turned.
"I think it's nothing comparable. I think it's completely another story. It's a different tournament and obviously we took the experience as a positive energy we had from the 2016. And Kristina made a few other finals in Slams, so it's more experience for us," stated Garcia, pointing to Mladenovic's 2019 and 2020 Roland-Garros triumphs alongside Timea Babos.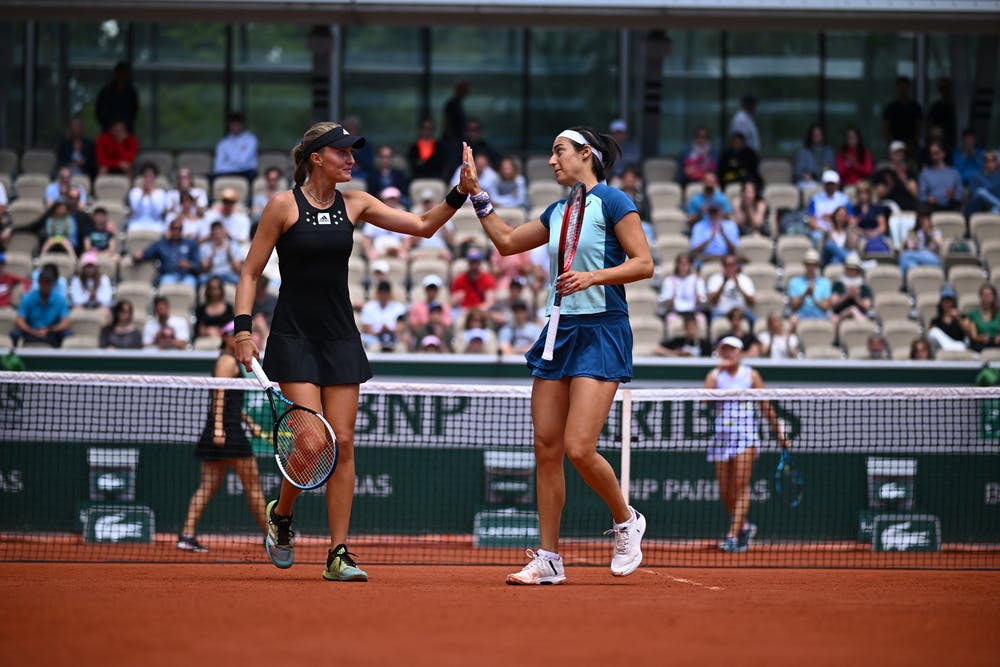 ©Cedric Lecocq / FFT
"It looks like it's been ages, actually. So, it's like completely new experience and I really want to step on court on Sunday and play the best." 
The experienced duo, winners of the decisive doubles in the 2019 Billie Jean King Cup final against Australia, are making up for lost time in Paris.
"Our games match really well, and we haven't played as much as we wanted this year, It's our second tournament," explained Mladenovic.
"It's a very long way to get to the final, to the end of Slams. We had tough matches, tough situation in each of them, and we really stayed composed and together all the way through all of them.
"I think it's our biggest strength, and we've been enjoying it as well very much. So it's a job well done and we are looking forward to the last step, which is the most difficult one, but definitely exciting."
That last step is against the formidable American combination of Coco Gauff and Jessica Pegula.
Gauff has been taking up plenty of headlines in Paris by reaching the finals in both singles and doubles, while singles world No.11 Pegula made the quarter-finals before being halted by Iga Swiatek.
"It's actually pretty normal now at Roland-Garros. It's pretty regular," quipped Garcia, referring to Gauff's potential title sweep after Barbora Krejcikova also achieved the double last June. "It's nice for women's tennis."
Just like the whole sporting world, Mladenovic has admired the fabulous fortnight from teen sensation Gauff.
"Coco, of course it's impressive to be in both finals, especially at her age," stated the 29-year-old.
"They obviously are a very good team and it's a very nice match-up on the paper, for the crowd. We are the home players and they are such great singles players as well. 
"We joked around that on Sunday morning it's going to be France against USA. It's a nice match-up. It's a Grand Slam final, which makes it even more exciting. We're going to just rest, prepare, and give our best to go all the way."