The men to watch on the road to Roland Garros
Who is ready to slide into title contention and rule in Paris? "Rendez-vous à RG"!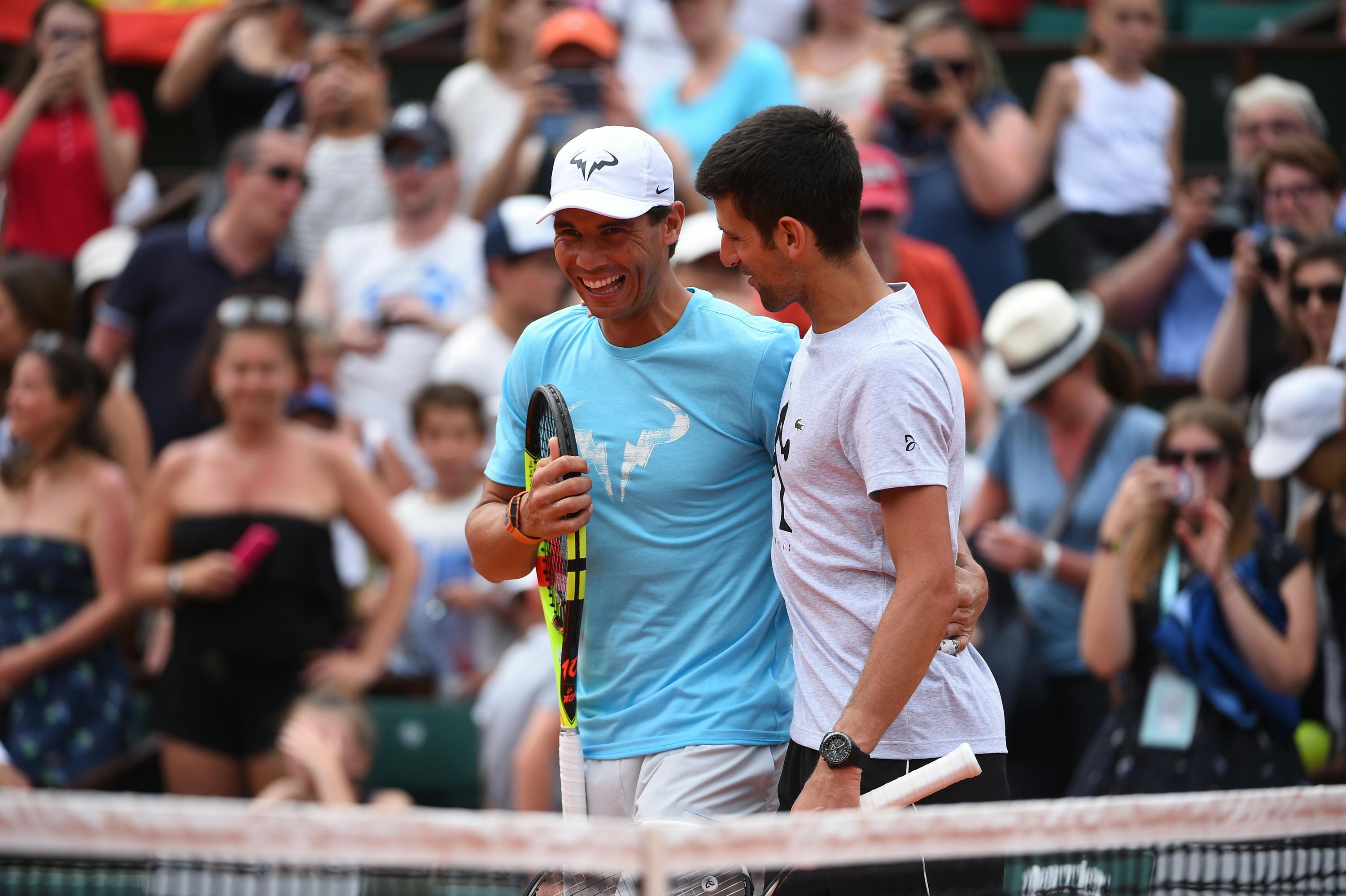 The clay season is well underway, we've witnessed shocks, scintillating shots, surprises and the sublime.
Favourites to rule Roland Garros
Rafael Nadal

The 'King of Clay' is far from satisfied with his current play, that's an understatement. "I played one of my worst matches on clay in 14 years," said the world No.2 having succumbed to Monte Carlo champion Fabio Fognini in straight sets in the Principality.
Nadal usually arrives in Paris with a haul of trophies from the road to Roland Garros with intimidating regularity. Perhaps such a resounding defeat by Fognini will provide the Spaniard a wake up call?
Over to Barcelona he's edged past Leonardo Mayer in three sets, declaring "I found a way to win." For such a perfectionist these are frustrating times for Nadal. "Today was a different energy, a different motivation," added the 32-year-old after prevailing past compatriot David Ferrer in straight sets to make the Barcelona quarter-finals. "I needed to play with a different attitude to make a step forward, and that's what I did."
It will be fascinating to see whether this improved attitude will yield a 12th title in Barcelona alongside more trophies along the road to Roland Garros, or can someone copy the Fognini blueprint?
Novak Djokovic 

"Roland Garros is the ultimate goal on clay", said Djokovic back in Monte Carlo. "For sure, it's expected in a way for me to peak right at that tournament, because that's what I'm aiming for. This is only the first tournament on clay, and it's a long season. Let's see how it goes."
World No.1 Djokovic is well aware that his recent results haven't been at his gladiatorial best, but his rivals must not forget the Serbian holds three of the four majors. A title triumph in Paris would complete a second 'Djokovic Slam' just like 2016. 
The 15-time Grand Slam champion will want to send out a signal of intent in Madrid or Rome. Can he play at the peak of his powers in time for Roland Garros?
Roger Federer

Despite not competing on clay since 2016 or at Roland Garros since 2015, the Swiss is going to be a key player in who clinches the silverware en route to Paris.
A final at Indian Wells and lifting the Miami Masters proves Federer is brimming with belief, but after such a hiatus from the clay, his build-up for Roland Garros should be both unpredictable and captivating.
Remember it's a decade on from his 2009 triumph. Can a free-hitting Federer cap the clay comeback in style?
Dominic Thiem

Munich, Barcelona, Madrid and Roland Garros. In recent seasons Thiem has produced pulsating tennis to advance to finals here without these trophies. The Austrian scooped a maiden Masters 1000 title at Indian Wells and can recall victories over Nadal in recent clay campaigns.
The 2018 Roland Garros runner-up must feel he's in prime position for another deep run. "I'm moving really well on the clay, it's the most important factor for us. Right now, I'm feeling good, with no pain too, which is nice," Thiem said after booking a third consecutive quarter-final in Barcelona.
With question marks over the favourites, Thiem is the man to watch.
Daniil Medvedev

The Russian is most certainly on the rise. A Tour-best 24 match wins in 2019 includes the 'best match of my career' in dismantling Djokovic in Monte Carlo. He's consistent, explosive and relentless. Whoever he faces on the clay this summer, they are expecting a titanic tussle with Next Gen prodigy.
Stefanos Tsitsipas

It's very easy to forget that the gregarious Greek is only 20-years-old. A breakout Australian Open semi-final, Marseille title and Dubai final punctuated a scorching start to 2019. He's transformed from the hunter to the hunted. The world No.8 has recently succumbed to Medvedev and Jan-Lennard Struff on the clay. How will he bounce back and regain that momentum?
Underdogs to upset the odds?
Fabio Fognini

After a majestic title run in Monte Carlo, Fognini is now at a career-high No.12 in the rankings. Swatting Nadal and Alexander Zverev aside in straight sets perfectly illustrated his usual swagger and confidence coupled with effortless, effective clay court tennis. Should the 31-year-old replicate his recent form, we might witness Fognini making a move from Master to Major.
A single Grand Slam quarter-final in Paris (2011) makes him an underdog, but that's a label he relishes.
Nicolas Jarry

The towering Chilean has been on the scene for a couple of seasons, but the standout results are beginning to spring up on the scoreboards now. As a lucky loser in Barcelona he's navigated past second seed Zverev and Grigor Dimitrov in gutsy third set tie-break blockbusters. Add to that some sublime touches at the net for his 6'6" frame, Jarry has all the attributes to cause another collection of upsets on the road to Roland Garros.
Stan Wawrinka

Who wouldn't wish for the Swiss to wield his glorious backhand and surge back into title contention on clay? His high-risk rocket shots made Wawrinka Roland Garros champion in 2015. Back fit with his social media accounts frequently posting gruelling workouts, the world No.34 is the most dangerous underdog out there.