It all starts here
Angelique Kerber won her first Wimbledon. She defeated Serena Williams in the final.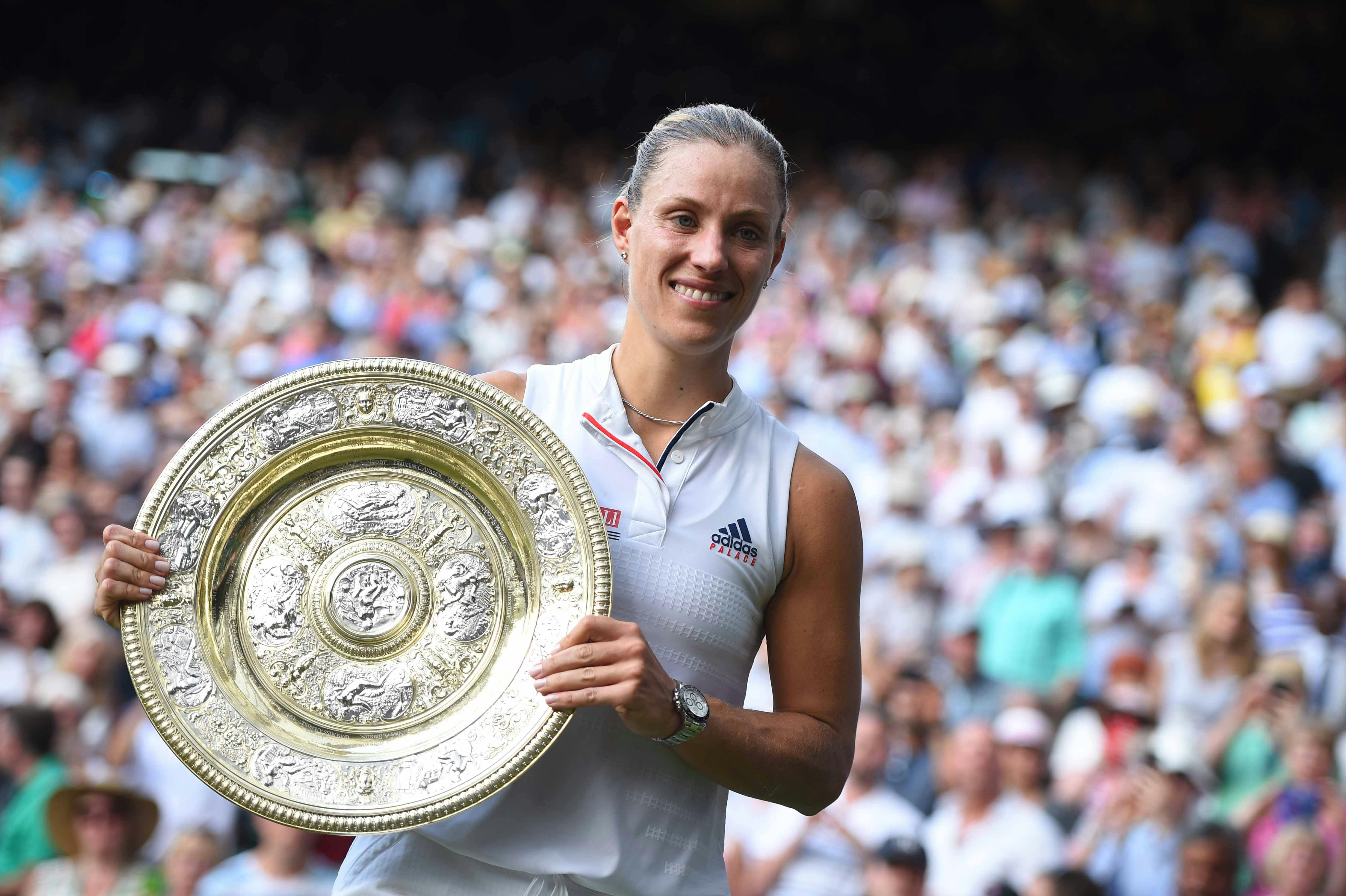 ©Corinne Dubreuil/FFT
It was just the beginning – or so thought Serena Williams after she had been beaten in the Wimbledon final.
The fairy tale ending, the romantics' dream that the great and mighty Serena could claim her eighth title at the All England Club just 10 months after having her first child, didn't happen. Angie Kerber would not let it happen.
The first German to lift the Venus Rosewater Dish since Steffi Graf in 1996, Kerber was just too good for her more decorated rival. She was aggressive (always a heart-in-mouth tactic against Serena), she was solid, she was calm when she needed to be. And she won 6-3, 6-3 in 65 minutes.
In truth, Serena was not having a good day. Her timing was off, her error count rose (24 unforced fluffs to Angie's 5) and she was not yet ready to win a major title. Note the use of the term "not yet". Serena is coming back and the rest of the tour had better keep their wits about them.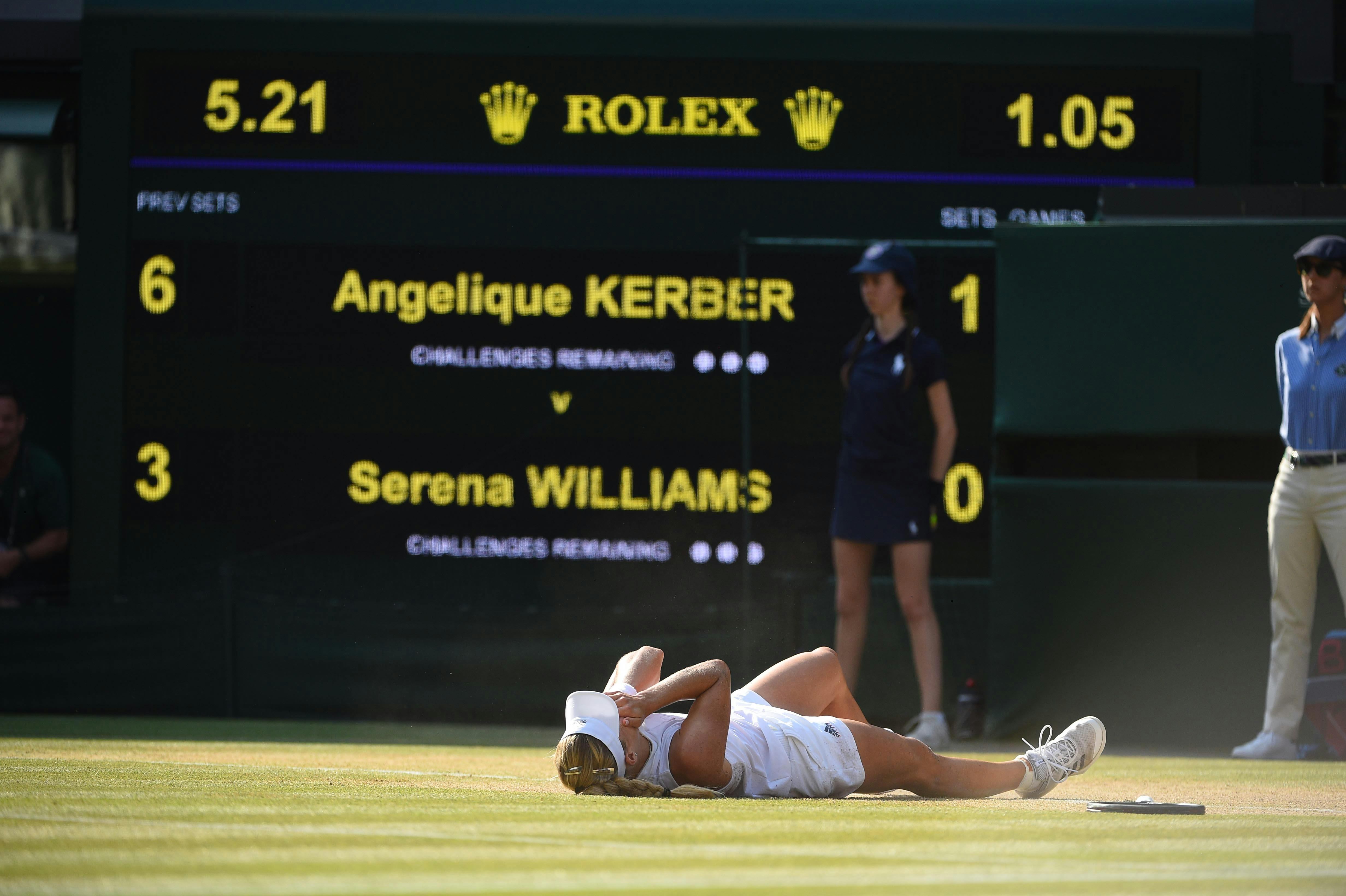 ©Corinne Dubreuil/FFT
"These two weeks were a great opportunity for me," Serena said. "I didn't know a couple of months ago where I was, where I would be, how I would do, how I would be able to come back. It was such a long way to see light at the end of the road kind of.
"So I think these two weeks have really showed me that, okay, I can compete. Obviously I can compete for the long run in a Grand Slam. I can come out and be a contender to win Grand Slams. I feel like I have a ways to go. This is literally just the beginning, literally just the beginning. It's good to just continue that path and just continue to keep going for me."
New York, then, beckons. Her plan is to test the waters during the American hard court season and then head for New York feeling fitter, sharper and more match-tight. Saturday's final was, after all, only her 14th match back after the birth of baby Olympia.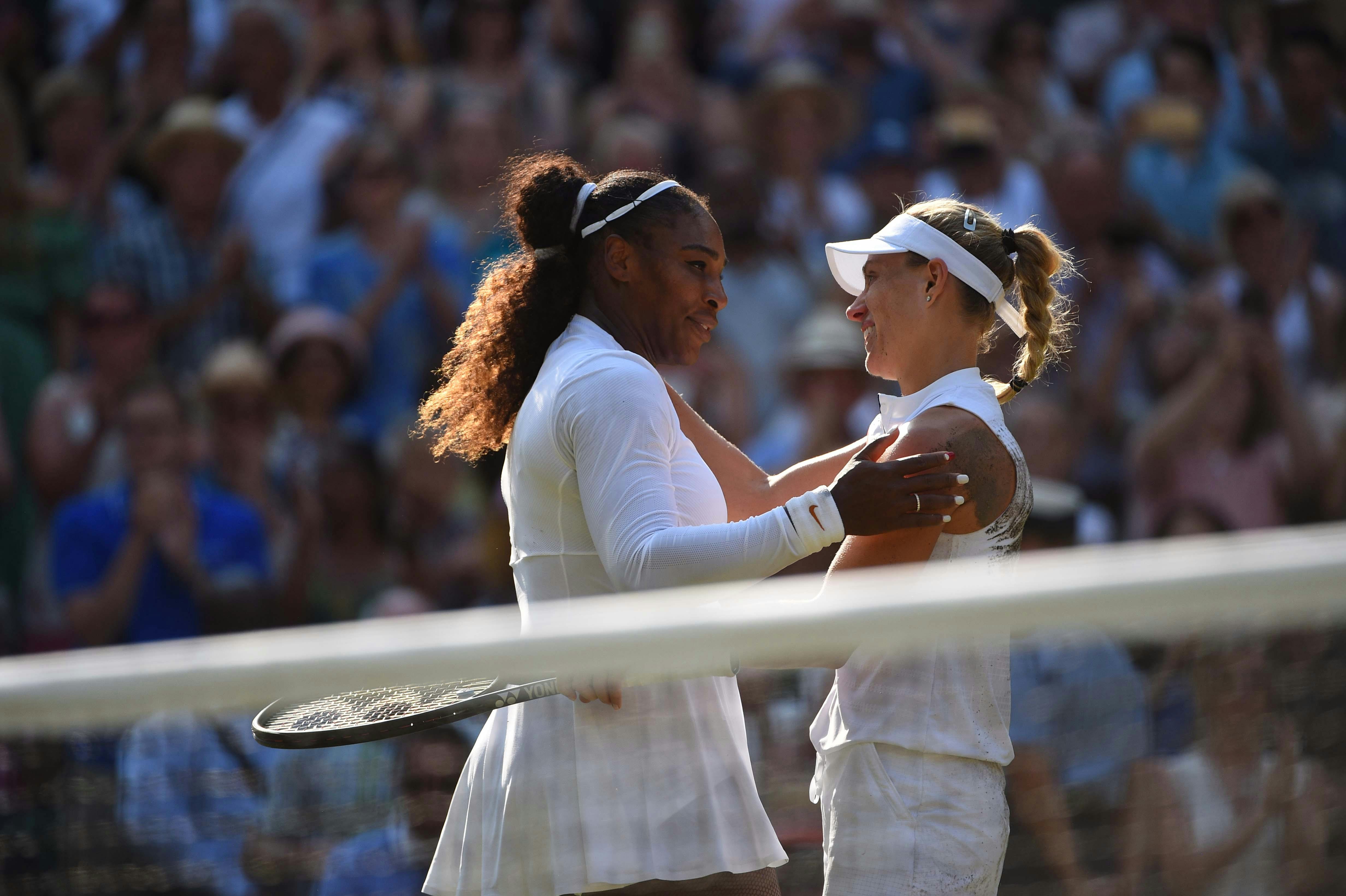 ©Corinne Dubreuil/FFT
But the day belonged to Angie even if the spotlight was following Serena. She, too, was on her way back after a miserable 2017 that saw her lose matches by the fistful and, consequently, saw her ranking tumble out of the top 20. But does she regret the miseries of last season? Not a bit of it.
"I think without 2017 I couldn't win this tournament," she said. "I think I learned a lot from last year, with all the expectation, all the things I went through. I learned so many things about myself, about the things around, how to deal with this, how to make my day schedule. I think that I try to enjoy every single moment now."
When Angie smiles, she wins. Or, at least, she gives herself a chance of winning. It sounds so simple, but it works. Certainly, when she frowns, she does not stand a chance. But smiling was easy when she came to Wimbledon with no external pressure. True, she had been playing well, but after that calamitous 2017, no one thought she had the mental strength to survive two weeks of pressure at a Grand Slam.
"I think it's a completely new feeling because in 2016 everything starts where I won my first Grand Slam," she said. "Here, especially after 2017 when I think nobody was expecting me to be coming back how I did come back, to be winning my third Grand Slam, winning Wimbledon, which was always my dream. I think two weeks ago nobody expected I can go so far.
"I was trying to staying focused the whole two weeks, every single day, trying to improving my tennis, trying to staying in my moment, not thinking too much, not thinking what can happen, what not."
The trick is keep that mentality when she moves on to New York. Then, as the Wimbledon champion, there will be expectation, there will be external pressure. But if Angie can hold firm to that belief that she knows how to deal with it now, then anything could happen.
Angie has reinvented herself as a Grand Slam champion; Serena has reinvented herself as a Grand Slam mum. As both of them said loud and proud after the final: this is just the beginning.