2020 rewind: Swiatek joins hero Rafa to rule Roland-Garros
It's been a difficult year across the globe but the tennis world has helped provide some distraction with special moments and special players.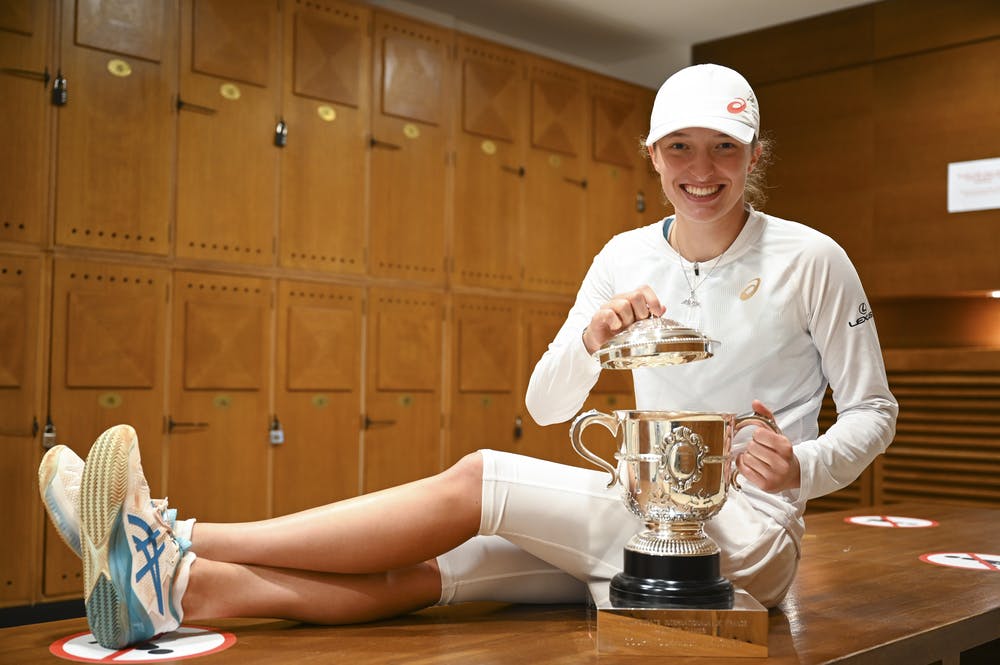 ©Corinne Dubreuil/FFT
For many reasons 2020 has taught us to expect the unexpected.
Within the tennis sphere this was encapsulated by the refreshing rise of Iga Swiatek.
Yes, the Polish teenager had lifted a junior Wimbledon title (2018) and was incrementally building for the major stage, but Roland-Garros turned into a life-changing fortnight.
So many modern sports stars are riddled by clichés and protected by extensive PR. Not Swiatek, who is true to herself. The 19-year-old speaks with sincerity, plenty of joy and oodles of intellect.
Arriving in Paris ranked world No.54, the highly-regarded Pole had never won a tour-level tournament. By October 10 she had swatted aside the draw with compelling, all-court tennis, executing game plans to perfection.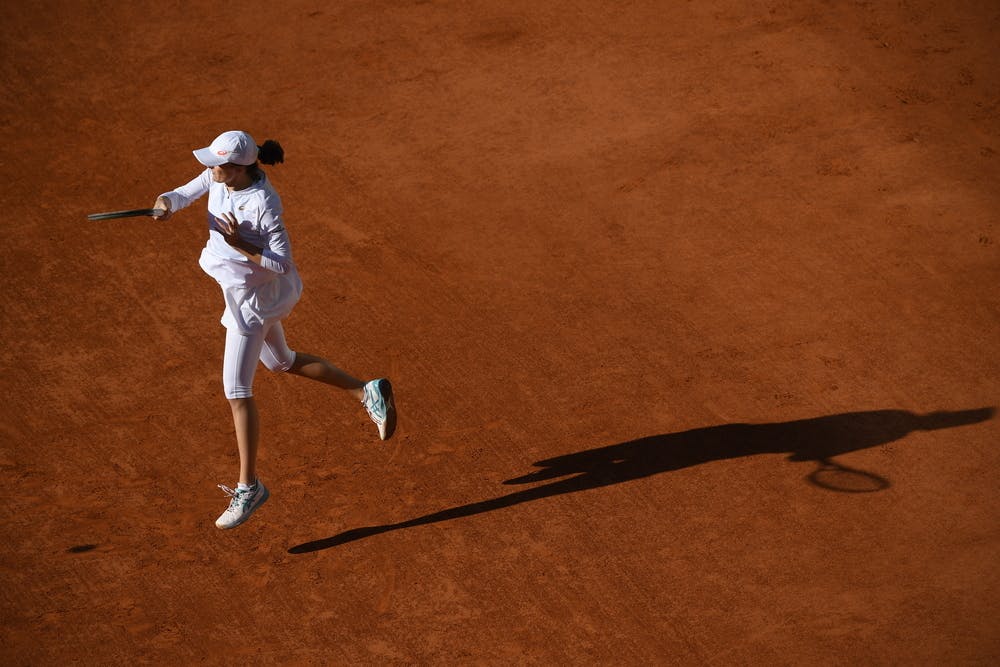 ©Julien Crosnier/FFT
In seven matches Swiatek didn't drop a set (relinquishing just 28 games), to become the first Polish Grand Slam singles champion and the youngest Roland-Garros women's winner since Monica Seles back in 1992.
A signal was sent by dismissing 2019 finalist Marketa Vondrousova 6-1, 6-2 over the opening hurdle. The rest couldn't conjure up a way to derail the determined teenager, playing with a spring in her step, an ease, so methodical in her point construction.
The on-court maturity was exemplified in the dominant 6-4, 6-1 scoreboard against Australian Open champion Sofia Kenin in the final.
"I'm just proud of myself. I've done a great job past two weeks. I wasn't expecting to win this trophy. It's obviously amazing, it's a life-changing experience. I just feel like I kind of made history."
Key "lesson" for student Swiatek
"I always learned a lot here, most of big steps that I had in my career was here. Even last year when I lost against Simona on Philippe-Chatrier and the match lasted like 40 minutes, it was a big lesson for me."
The match in question - the 2019 fourth-round. A nerve-shackled Swiatek, on Roland-Garros debut, claimed just one game against the defending champion Simona Halep.
"The biggest reason that this match lasted, like, 40 minutes was that I was super stressed. I wasn't experienced. Right now, I feel more experienced. I know that it's going to be different."
It was very different. The 19-year-old's whole persona had changed. It was tunnel vision for the tactics and temperament required, fearless of whoever stood over the net.
Same opponent, same round, same court. This time Swiatek gained ruthless revenge in almost reciprocal fashion 6-1, 6-2, sending the top seed scrambling from corner to corner to no avail.
Halep, who had won her previous 17 matches, only hit 15 unforced errors but was outmanoeuvred by the array of angles and versatility rebounding off the Pole's strings.
It was Polish perfection.
"Actually, it was so crazy for me winning against Simona that I already thought about the tournament as, like, my lifetime achievement," stated Swiatek. "I think winning against Simona is the match I'm going to remember the most."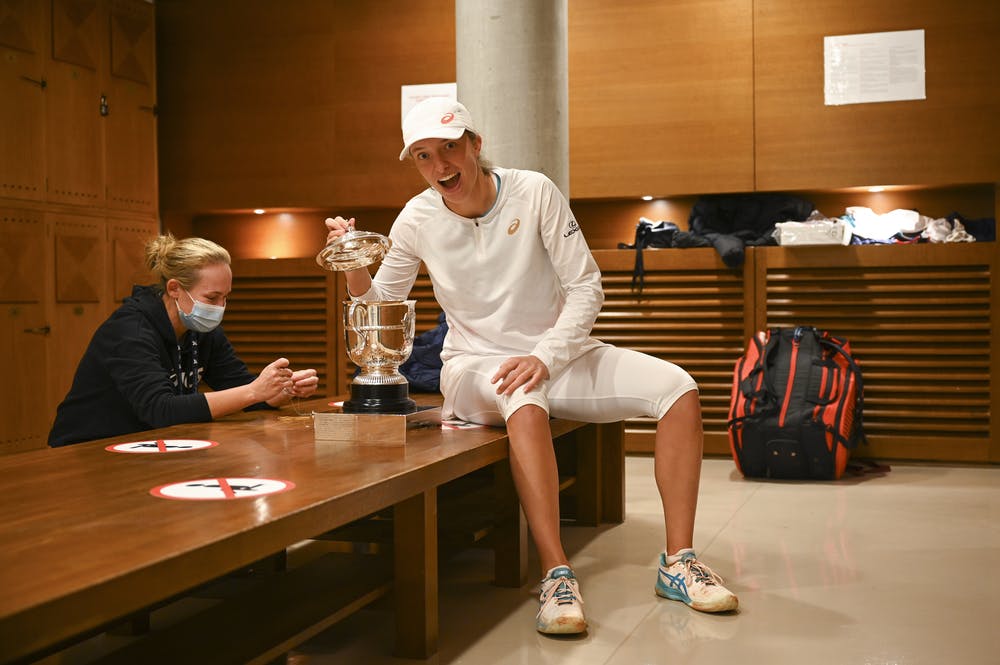 ©Corinne Dubreuil/FFT
The mindset of a champion

Just from the answers given in press conferences, it's evident Swiatek is a deep thinker.
The current world No.17 employs a psychologist as a permanent part of her touring team. That's rare. Plenty occasionally work with a psychologist, but few travel with one.
Further proof of Swiatek's intellect, a foresight into the mental requirements at the very peak of the sport.
"I don't know how I made the decision when I was younger, but I always wanted to work with a psychologist because I had this belief that it's like a big part of the game. But my parents, they weren't as open to that as I was," revealed the teenager, having defied her parent's concerns.
"I have psychologist on my team for like two years right now probably. I just believe that mental toughness is like probably most important thing in tennis right now because everybody can play on the highest level. But the ones that are tough and that can handle the pressure are the biggest ones."
Another remarkable facet to this special segment of Swiatek's season is that she had been juggling schoolwork for her studies completed back home in Poland during the lockdown.
Before the demolition of tournament favourite Halep, Swiatek had told rolandgarros.com she was currently in "two gaps years," pondering the possibility of leaving tennis for a degree.
"If I am going to be Top 10 and I am going to be fighting for Grand Slams, then for sure I am not going to have time for university," declared the 19-year-old. "But if I am still Top 100 for a few more years, then probably, I am going to go to university."
Well, the studies might have to wait Iga!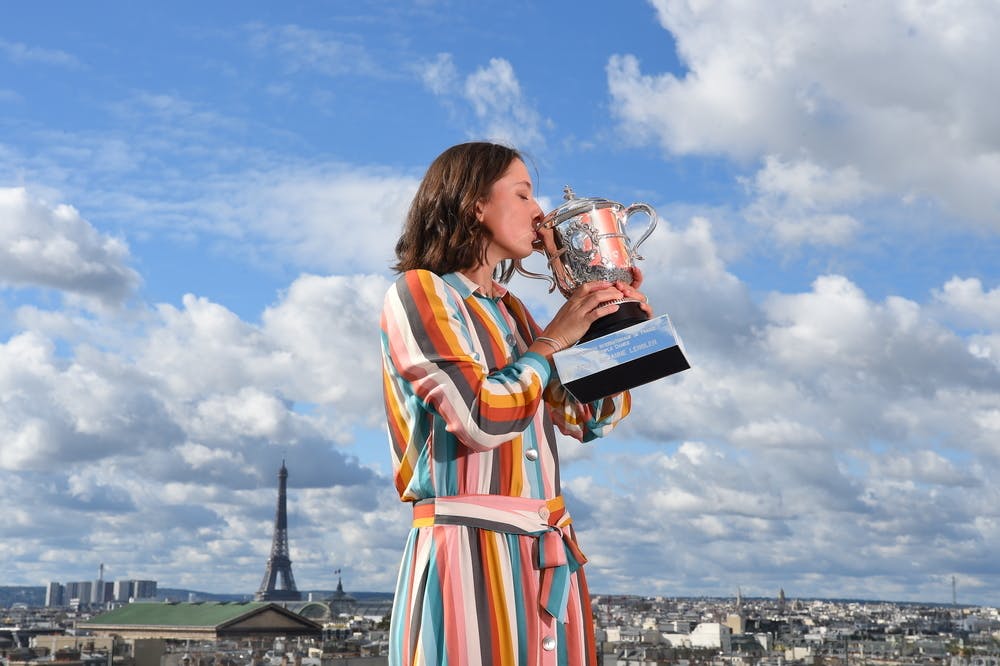 ©Corinne Dubreuil/FFT
"I think the biggest change for me is going to be to be consistent. I think this is what women's tennis is struggling with.
"That's why we have so many new Grand Slam winners because we are not as consistent as Rafa, Roger (Federer), and Novak (Djokovic). It's going to be really hard to achieve that," continued Swiatek, aware she's now an integral part of a new wave of younger major champions taking the sport forward.
"Sometimes I caught myself visualising that I'm also winning a Grand Slam. I now know that there are no limits. Even though you're really young and you're an underdog, you can do a lot in a sport like tennis. It's pretty inspiring."