Weston
J.M. WESTON X ROLAND-GARROS 2022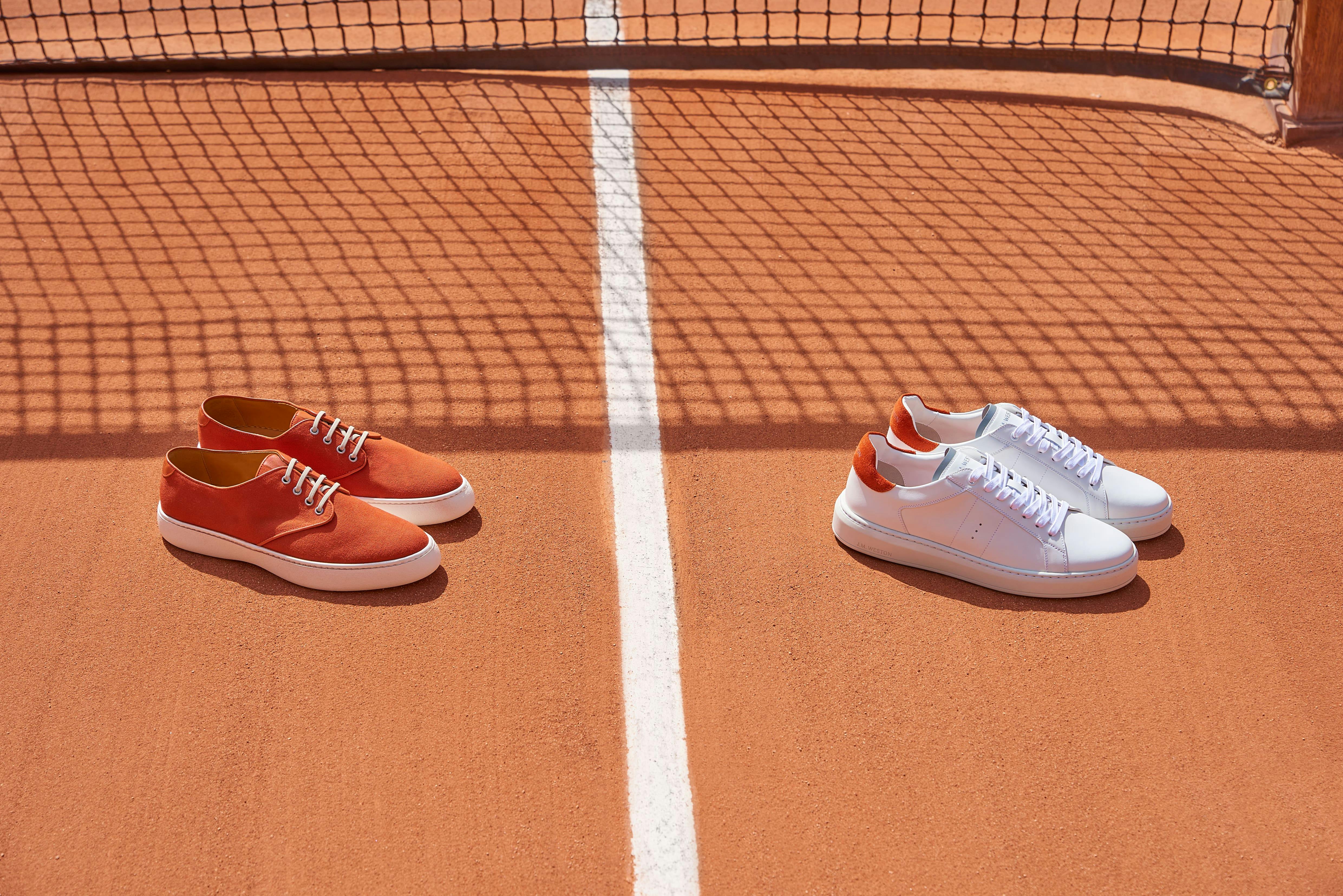 2021
For the fifth consecutive year, to mark Roland-Garros, the J.M. Weston brand is unveiling a fresh collaboration with the Roland-Garros brand. Studded with iconic styles from the 1990s, this new collection captures the elegance of the French Grand Slam tournament, its incomparably stylish spectators and the nobility of this magnificent sport.
This year, once again, an original Loafer is being presented. Cut from navy blue brushed nubuck, assembled using Blake stitching on a sole made of vegetable leather from the Bastin tannery and inset with patterns made of rubber for better grip, this comfortable, elegant, laid-back shoe has a new feature: tassels in blue and orange, the emblematic colours of Roland-Garros and its legendary clay.
An "On Time" sneaker is also being introduced. This unisex shoe, cut from smooth white calfskin, comes this year with a very retro, very nineties, pair of Velcro fasteners, as well as subtle touches of colour (beige stiffener and orange edging) and several nods: the insole has a tennis court pattern, the sole has a clay-coloured protective coating, and a layer of cork inside the sneaker ensures comfort and excellent moisture absorption.
In addition, the collection includes a belt in navy calfskin suede with contrasting topstitching and a calfskin lining the colour of orange clay. On the first belt loop, a seagull-shaped cut-out echoes the shape of the strap on the emblematic 180 Loafer. Lastly, there is a pair of silky, breathable white socks for slipping inside the sneakers: adorned with a tennis ball on the heel and encircled by a two-colour band inspired by the players' wristbands, they add a nonchalant touch to the overall look and complete the set.